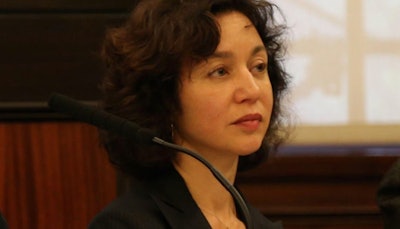 A confirmation hearing for Meera Joshi, who has served as the Federal Motor Carrier Safety Administration's (FMCSA) acting administrator since the Biden administration took office in January, is scheduled Wednesday.
Joshi, nominated by President Joe Biden in April to serve as the agency's full-time administrator, previously served on the New York City Taxi and Limousine Commission, which regulates the city's taxis, for-hire vehicles, commuter vans and paratransit vehicles – experience Commercial Vehicle Safety Alliance (CVSA) Executive Director Collin Mooney said would be valuable with FMCSA.
"As an organization comprised of commercial motor vehicle safety enforcement agencies throughout North America, CVSA appreciates Ms. Joshi's extensive experience promoting highway safety," said Mooney. "Her time with the New York City Taxi and Limousine Commission gives her the experience and exposure necessary to guide FMCSA and work collaboratively with the Alliance. The Alliance supports this nomination and encourages the Senate Committee on Commerce, Science, and Transportation to advance the nomination."
ATA President and CEO Chris Spear recently sent a letter to leaders of the Committee on Commerce, Science and Transportation expressing his group's support for Joshi's candidacy.
"In her eight months serving as Deputy Administrator, Ms. Joshi has become a vital partner to the trucking industry in addressing issues of safety, infrastructure, workforce development, and more," said Spear wrote. "The COVID-19 pandemic and its disruptive impact on the U.S. supply chain did not pause for the transition to a new Administration, and her response to those challenges has been swift, sure, and effective."
Spear said ATA has been particularly impressed with Joshi's reliance on data to address real-world needs, throughout her tenure as Deputy Administrator.
"As a testament to FMCSA's paramount mission of safety, Deputy Administrator Joshi immediately engaged motor carriers, drivers, and other stakeholders across the trucking industry to ensure that we could continue safely serving American businesses and families despite an unprecedented global pandemic, natural disasters, cyber-attacks on pipelines, and a workforce in need of support and growth," Spear penned. "Her engagement has been candid, collaborative, and valuable."
FMCSA has not had an official administrator since Ray Martinez left the post nearly two years ago. The job has instead been held by Jim Mullen, Wiley Deck and Joshi, each as acting administrator.