Trucking news and briefs for Wednesday, May 10, 2023:
Volvo tests hydrogen-powered trucks on public roads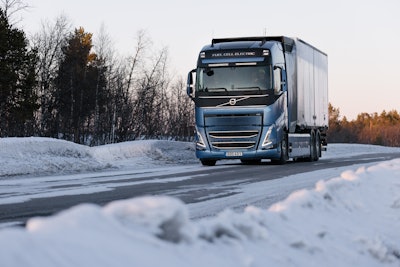 Volvo Trucks announced Monday it is now testing hydrogen fuel cell trucks on public roads.
Last year, Volvo Trucks showcased its fuel cell electric trucks for the first time. The zero-emission trucks use hydrogen to produce their own electricity onboard, making them suitable for longer transport assignments.
Now, the trucks have been tested on public roads for the first time. To make the tests extra challenging, they have been conducted above the Arctic Circle in the north of Sweden – in an extremely cold climate.
"Trucks are operating seven days a week and in all types of weather. The harsh conditions on public roads in northern Sweden, with ice, wind and lots of snow, make an ideal testing environment," said Helena Alsiö, VP Powertrain Product Management at Volvo Trucks. "I am pleased to say that the tests are going well, confirming tests we carried out beforehand, both digitally and on our confined test track close to Gothenburg."
Fuel cell electric trucks powered by hydrogen will be especially suitable for longer distances and when using only batteries isn't an option: for example, in rural areas with no charging infrastructure, Volvo said.
Volvo noted that fuel cell electric trucks will be commercially available in the second half of this decade, and tests with trucking companies will start a few years before the commercial launch. To speed up development, Volvo has teamed up with Daimler to develop and produce fuel cell systems for heavy-duty trucks.
Volvo's hydrogen-powered fuel cell trucks will use two fuel cells with a capacity to generate 300 kW of electric power.
Volvo Group names new president of Mack Trucks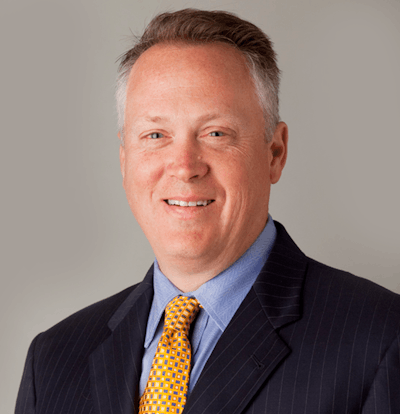 Stephen Roy has been appointed as a new member of Volvo Group´s Executive Board and President of Mack Trucks. He will succeed Martin Weissburg, who will retire after a long and successful career within the Volvo Group.
Roy began his Volvo Group career in 1996 and currently holds the position of Head of Region North America, Volvo Construction Equipment. Prior to his current role, he has held many senior positions in the company, including within Mack Trucks and the group's North American truck organization.
Weissburg has served as a member of the Volvo Group Executive Board for over a decade and has been leader of Volvo Financial Services, Volvo Construction Equipment and Mack Trucks. He will now join the Board of Nova Bus.
Stephen Roy will take on his new position as of June 1, 2023.
Daimler recalls 3,400 Freightliner, Western Star trucks over electronic stability control issue
Daimler Trucks North America is recalling more than 3,400 Freightliner and Western Star trucks due to an issue in certain trucks' electronic stability control systems, according to National Highway Traffic Safety Administration documents.
The recall affects approximately 3,452 short wheelbase 2020-'24 Freightliner Cascadia (manufactured between Aug. 30, 2019, and Feb. 6, 2023) and Freightliner M2 Business Class; 2022 Western Star 4700; and 2020 Freightliner Cascadia (manufactured from Nov. 23-28, 2019) trucks.
The affected units are equipped with an electronic stability control system and tire combination that may understeer during a J-turn. As such, these vehicles fail to comply with the requirements of Federal Motor Vehicle Safety Standard number 136, "Electronic Stability Control Systems on Heavy Vehicles."
The remedy is currently under development. Owner notification letters are expected to be mailed June 24. Owners may contact DTNA customer service at 1-800-547-0712 with recall number FL971. NHTSA's recall number is 23V-299.
Non-functioning horn prompts recall of five Mack LR Electric garbage trucks
Mack Trucks is recalling five model year 2024 LR Electric garbage trucks equipped with electric horns. The circuit connecting the horn button to the horn is missing, making the horn inoperative.
Dealers will add the necessary circuits to connect the horn button to the horn, free of charge. Owner notification letters are expected to be mailed June 27. Owners can contact Mack customer service at 1-800-866-1177 with recall number SCC433. NHTSA's recall number is 23V-310.
Diesel Laptops opens new diesel tech training facility
Specialized diesel diagnostic equipment provider Diesel Laptops announced Monday it has opened the newest addition to its network of dedicated training facilities.
Located a short distance from downtown Columbia, South Carolina, the newest installation will offer state-of-the-art classrooms and hands-on training for students of every experience level.
"We firmly believe that education is the key to success," said Diesel Laptops CEO Tyler Robertson. "This new training facility is designed with that in mind, so that every student - regardless of how long they've worked with diesel equipment - can get their hands dirty and learn from some of the most experienced technicians in the industry."
Students will benefit from a robust learning environment with a wide variety of classes to choose from – focusing on every aspect of diesel repair service from electrical systems, HVAC, aftertreatment to hydraulics and much more.
The new training facility is located at 94 North Shorecrest Road in Columbia, SC.