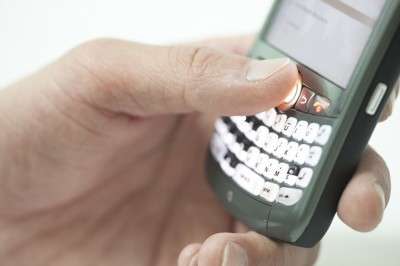 The U.S. Department of Transportation has drafted a proposed regulation that would ban text messaging and restrict the use of cell phones while someone is operating a commercial motor vehicle. The White House Office of Management and Budget now has received the proposal and must clear it before it is published.
Details of the proposal will not be disclosed until the Federal Motor Carrier Safety Administration sends it to the Federal Register for publication. According to a monthly DOT report, White House review is expected to be swift, potentially allowing for publication of the proposed rule by the end of March.
The proposed new restrictions on texting and cell phone use are among a series of steps DOT and its agencies have taken in response to growing worries over the impact of texting by drivers. In January, FMCSA issued regulatory guidance that interpreted existing regulations governing equipment allowed on trucks so as to prohibit texting. The prohibition, which carries a penalty of up to $2,750, did not address use of cell phones. In addition, DOT is proposing to write its texting ban into regulation rather than relying on interpretation of existing rules.
President Obama also signed an executive order prohibiting all federal employments from texting while driving. A recent study conducted by Virginia Tech found that a driver was 23 times more likely to have a safety-critical event while texting than a nondistracted driver. DOT held a summit on distracted driving at the end of September and launched the www.distraction.gov website to provide news and resources on the issue.