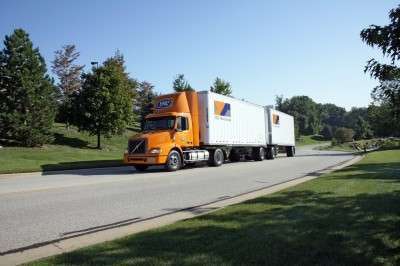 YRC Worldwide Inc. announced that 42 of its professional drivers will compete at the 2010 National Truck Driving Championships to be held Aug. 3-7 at the Greater Columbus Convention Center in Columbus, Ohio.
To qualify for the national championships, each driver placed first in his respective class at state competition. The drivers will compete against nearly 400 others for national titles in eight different classes of vehicles and for the overall title of National Grand Champion.
Both the state and national competitions include challenging driving skills and maneuvering tests, a pretrip inspection and a written examination covering vehicle operation and federal safety regulations. To participate in state competitions, drivers must be accident-free for one year.
"We would like to congratulate all of our professional drivers on their continued dedication to safety and their remarkable driving skills when competing at the State Truck Driving Championships," says Mike Smid, president of YRC Inc., and chief operations officer of YRC Worldwide. "Their motivation to compete is a reflection of their ongoing commitment to the industry. We are extremely proud of all of our drivers and look forward to their participation in this premier skills competition."