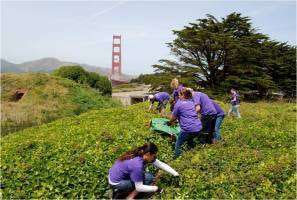 The environmental, social and economic performance of FedEx Corp. has again earned it a spot on the Dow Jones Sustainability Index (DJSI) North America. The DJSI follows a best-in-class approach, including sustainability leaders from each industry on a global and regional level respectively. The annual review of the DJSI family is based on a thorough analysis of corporate economic, environmental and social performance, assessing issues such as corporate governance, risk management, branding, climate change mitigation, supply chain standards and labor practices.
"FedEx seeks to connect the world in responsible and resourceful ways," says Frederick W. Smith, FedEx Corp. chairman, president and chief executive officer. "I am proud for all our team members' efforts and contributions to be recognized through this selection."
FedEx publishes an annual Global Citizenship Report that shares information on how FedEx responsibly applies its resources through its work force, the environment, community and the economy, and provides team member insight into FedEx global citizenship programs through its blog. In addition, FedEx provides customers with information to help them make informed, sustainable choices when selecting among FedEx transportation and office solutions at www.fedex.com/findyoursolution.
Newly announced in 2010, FedEx is organizing efforts to connect the world in responsible and resourceful ways through a program called EarthSmart. It is designed to help ensure that when investing in assets, beginning programs in the workplace or forming collaborations with philanthropic organizations, these actions have clear, tangible benefits to the business, team members, customers, the environment and the communities in which FedEx operates.