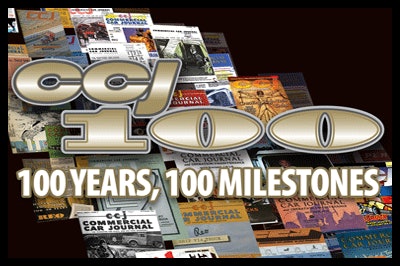 Tuesday, March 15, marked the 100th anniversary of the first issue of Commercial Car Journal on March 15, 1911. CCJ's birth coincides roughly with that of the trucking industry itself, and the magazine has traced trucking's history every step of the way since.
To mark CCJ's centennial anniversary, the magazine's editors compiled a list of some of the most important regulations, innovations and events that have shaped the world of trucking over the last 100 years.
CCJ's editors would like to thank the following for their input and feedback in compiling the Milestones: Bill Johnson, executive director of the American Truck Historical Society; Gov. Bill Graves, president and chief executive officer of the American Trucking Associations; Jerry Standley, former CCJ editorial director; and Rich Cross, former CCJ senior technical editor.
To view the list, go to www.ccjdigital.com/ccj-100-milestones.