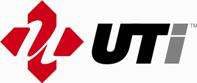 UTi Worldwide Inc. on Thursday, June 2, reported revenues of $1,198.7 million for its fiscal 2012 first quarter ended April 30, an increase of 14 percent from $1,055.2 million reported during its fiscal 2011 first quarter. Net revenues – revenues minus purchased transportation costs, including fuel surcharges – were $410.6 million, an increase of 12 percent from $365.7 million. Net income was $8.7 million, transformation and facility exit costs totaled $6.5 million ($4.6 million after taxes), and adjusted net income was $13.3 million compared to $10.1 million.
Eric W. Kirchner, chief executive officer of the Long Beach, Calif.-based nonasset-based supply chain services provider, said net revenues increased primarily because of higher airfreight volumes and contract logistics activity. "Airfreight volumes were strong as we continued to win new business in an improved market," Kirchner said.
The company said contract logistics and distribution revenues were higher due to an increase in existing business activity and new business; net revenue per unit of cargo also increased, reflecting declines in carrier spot rates compared to the same period last year. Operating expenses included transformation-related costs as well as costs associated with the exit of certain underutilized contract logistics facilities in Europe. "We view these actions as important steps toward achieving our long-term targets," Kirchner said.
UTi Worldwide said currency trends also positively impacted both revenue and net revenue.