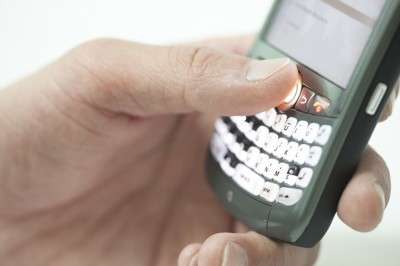 As of January 3, 2012, commercial truck or bus drivers will face civil penalties of up to $2,750, per violation, for using handheld cell phones while operating a vehicle. The new rule, announced in November by the Federal Motor Carrier Safety Administration, will include a maximum penalty of $11,000 for companies that permit this behavior.
The real danger of using cell phones is not the risk of being caught. The accident risk is equal to driving while legally intoxicated, according to a study in the New England Journal of Medicine.
To help mitigate this risk, fleets can use applications that automatically lock down mobile devices when they detect motion. The real challenge, however, may be restricting drivers from using personal phones while operating company vehicles.
The transportation industry has a precedence of taking controversial measures to mitigate risk. In most cases, measures that seem controversial at first soon become standard practice. Technology that makes it possible to enforce restrictions on drivers' personal cell phones, for instance, may at first seem to drivers to be an intrusive measure.
Consider the history of electronic onboard recorders (EOBRs). For years many fleets resisted using EOBRs fearing they would cause a mass exodus of drivers. Today electronic logs are used by the majority of fleets and widely accepted by drivers.
Technology that monitors driver behavior is also widespread. Many fleets use management systems that report risky behaviors such as speeding, sudden lane changes and panic braking, and other events the moment they occur.
Since fleets already use technology to enforce safety and compliance, is using technology to restrict employees' use of cell phones while driving any different?
"Just telling (drivers) the rule doesn't equal compliance and enforcement," says Matt Howard, founder of ZoomSafer, a company that develops software that ensures the safe and legal use of mobile phones while driving.
ZoomSafer has developed active and passive management systems for cell phones. Both systems can be used to enforce compliance for personal and company-owned devices.
ZoomSafer's active risk management product, Fleetsafer Mobile, uses a client software application for Blackberry or Android phones. When the app detects that a device is in motion it automatically limits the use of the device according to customer settings. The app can permit drivers to make and receive calls in hands free manner.
The passive product, FleetSafer Vision, works by downloading SMS detail records from cell phone billing statements every 30 days. SMS records from the billing statements are compared to vehicle location and other driving data extracted from wireless fleet management systems to identify unauthorized use of cell phones. FleetSafer Vision identifies drivers with the highest risk profile.
Asking drivers for permission to monitor their cell phone records to enforce compliance with the federal law and company policies is no different than asking for a driver's permission to obtain motor vehicle records and to verify past employment, Howard says.
"Why not tell (a driver) he needs to go to a website and sign up for a cell phone reporting service?" Howard says.
Once a driver enters a few credentials into the FleetSafer Vision website, the driver sees a disclaimer. This disclaimer says, among other things, that federal privacy laws give the driver the right to get a free audit of data obtained by the employer, and that any data is protected and held in accordance with federal laws.
"If a driver sends a text message, you will not be able to stop him, but he knows his employer is watching so he is probably not going to do it. If he does, he will deal with the ramifications," Howard says.
"It's your company. Your guys are driving your rigs on company time. If you suspect they are using cell phones while doing it, then it's up to you. This is just like any other safety initiative that makes good business sense," he says.