Chasing a driving target
Determining the number of truck drivers isn't that easy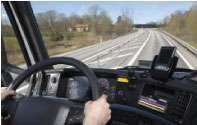 How many truck drivers are there? It's harder to answer that question than you might think.
To make things a bit easier, let's limit the analysis to heavy truck or tractor-trailer drivers. At certain points in time, it's fairly easy to know the number of these drivers. Each May, the U.S. Bureau of Labor Statistics conducts the Occupational Employment Statistics survey, which identifies various combinations of occupation, industry and geographical area and is available online at http://www.data.bls.gov/oes.
The OES reveals how many truck drivers are in all of the various industries that employ them. You can determine how many truck drivers are in a state, metropolitan area or nonmetropolitan area of a state. And if you wanted to know how many truck drivers are in the for-hire trucking industry relative to other jobs in for-hire trucking, the OES tells you that, too.
But here's the thing about the OES survey: It takes BLS nearly a year to release the data. The agency plans to release the May 2011 data on March 27, so as of today, the most current detailed information is from May 2010. Much has changed in the trucking industry since then, so while you can bet that the number of truck drivers is above the figure available from BLS, you don't know by how much.
Monthly job figures don't help much.
What about the monthly job numbers that BLS releases, typically on the first Friday of the month? Those numbers, which come from the Current Employment Survey, show that payroll employment in for-hire trucking is up by 79,600, or 6.4 percent, since May 2010. But you simply can't add 79,600 to the figure in the May 2010 OES. For starters, it's apples and oranges; the CES doesn't capture data at the occupation level, only at the industry level. Sure, drivers make up the majority of trucking industry employees, and most employees hired in the past couple of years almost certainly are drivers. But we don't know precisely how many of those 79,600 are drivers.
And there's another problem that makes estimates even trickier, if not downright impossible: In order to arrive at the number of jobs in an industry, the BLS sample obtains the number of employees paid during the pay period that includes the 12th of the month. Regardless of how long the employee works – one hour or perhaps one mile – an employee will be included as being on an employer's payroll.
In the most recent Randall-Reilly MarketPulse survey of for-hire trucking executives, 20 percent of all carriers and 30 percent of those with more than 100 trucks said that they replace drivers almost immediately because they continuously are hiring new drivers to replace departing ones. Clearly there's significant potential for double-counting of driving positions.
Consider all of this when you read that the trucking industry added 5,300 jobs in January.
AS OF MAY 2010
• 1.467 million people worked as heavy truck/tractor-trailer drivers.
• 720,940 – just less than 50 percent – of all heavy truck/tractor-trailer drivers worked in for-hire trucking.
• 195,090 heavy truck/tractor-trailer drivers worked in a wholesale trade – the largest employer of drivers after
transportation.
• 1.244 million people worked in for-hire truck transportation.
• 58 percent of those people were heavy truck/tractor-trailer drivers.

AVERY VISE is executive director, trucking research and analysis for Randall-Reilly and senior editor, industry analysis for Commercial Carrier Journal. E-mail avise@truckgauge.com