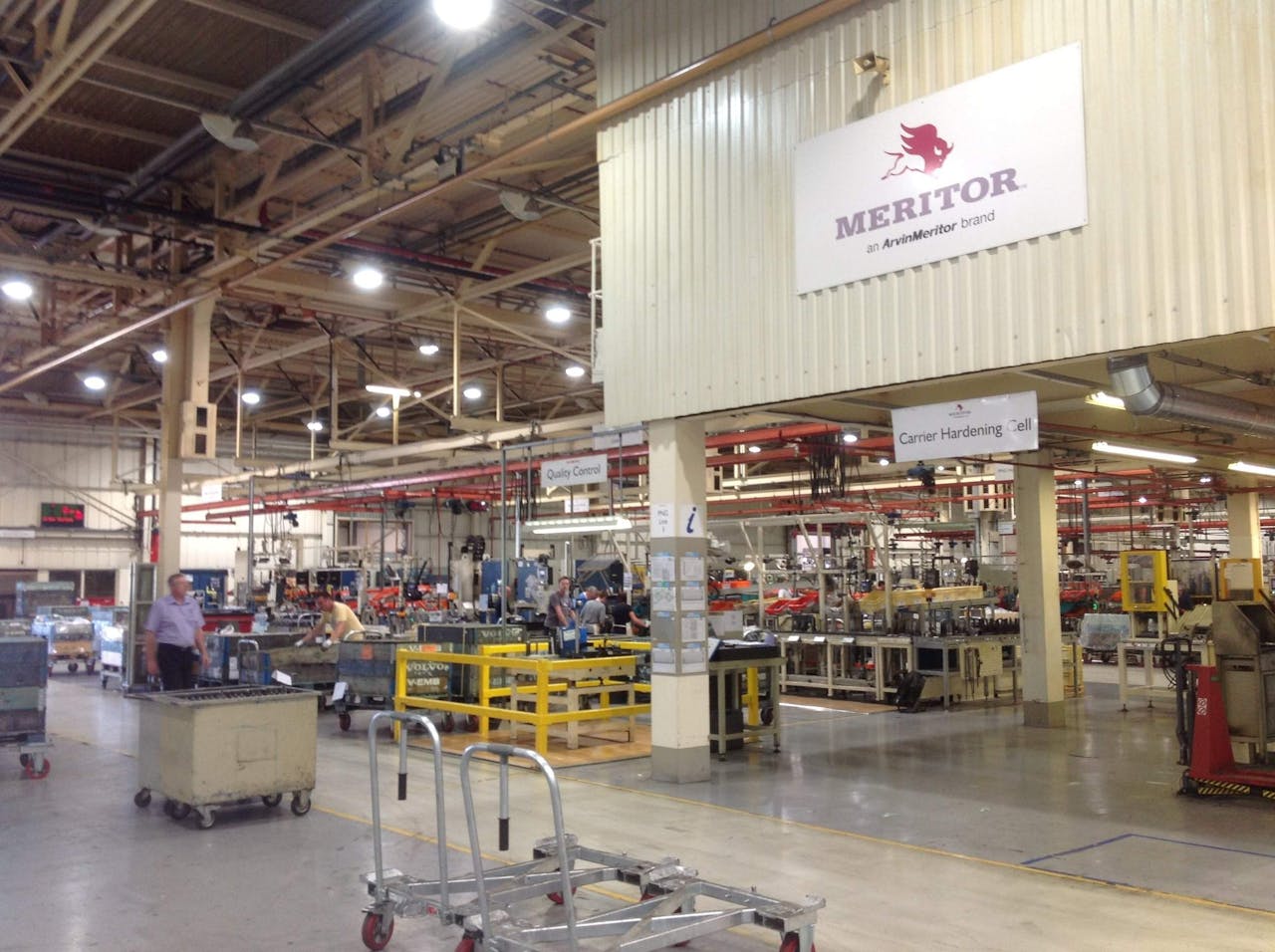 Meritor's brake business is nearing the completion of an in-depth transformation process with the intention of making the company a leaner, more streamlined competitor in both the U.S. and around the world; gearing up for projected growth in North America and other countries around the world, including making significant marketshare gains in China.
Meritor highlighted its progress on this long-term, comprehensive upgrade program at a press event at its brake component manufacturing plant in Cwmbran, Wales, U.K. today.
Overall, Meritor has invested $42 million in this long-term, comprehensive effort in engineering, test and development capabilities as well as refining its manufacturing processes. That figure does not include an additional $16 million invested in upgrading existing facilities and building new ones. All of this, according to Dietrich Zaps, general manager of Meritor's heavy duty brake business, is in support of a goal to double Meritor's global marketshare by 2017; a goal Dr. Zaps says is progressing according to plan.
The company's brake manufacturing facility in Cwmbran, Wales, is the crown jewel of this global effort. An in-depth redesign Cwmbran's manufacturing, management and testing facilities will streamline operations, cutting overall overall plant size from 550,000 square feet under roof to 300,000 square fleet while doubling Cwmbran's output from its current product of 600,000 units a year to 1.2 million units per year.
At the same time, Meritor engineers are completely revamping the company's production processes to expedite plant logistics, reduce costs, increase overall worker efficiency while decreasing product research and development times while increasing trouble-shooting and customer support efforts.
As a result of this comprehensive investment, Zaps expects Meritor to be well-positioned to gain marketshare with cutting edge brake technology. Among the projects detailed to visiting North American journalists in Wales today, is a "zero drag" air disc brake that will use electronic control to insure no pad contact with rotors when vehicle brakes are not actuated. Meritor says reducing this residual drag will create safer vehicles will having a measurable beneficial boost in vehicle fuel economy.
According to Zaps, Meritor's current transformation process, which he calls a "brakethrough," will insure the company remains competitive and highly responsive to customer needs and concerns well into the next decade and perfectly situated to research and develop new products to serve the rapidly changing needs of trucking markets around the world.