The government contractor that performed the background check on Navy Yard shooter Aaron Alexis in 2007 and that also vetted NSA leaker Edward Snowden is part of the same company that handles DAC reports for the trucking industry.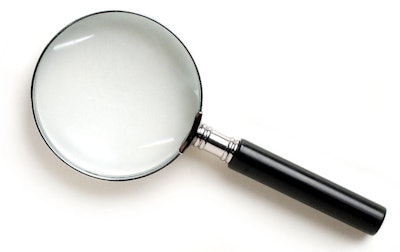 USIS, which is under criminal investigation over whether it misled the government about the thoroughness of its background checks, said early last week that it had not handled Alexis's case, but on Thursday a company spokesman admitted otherwise, The Washington Post reports.
USIS, aka US Investigations Services LLC, is currently the largest contractor doing security background checks for the federal government. USIS and DAC-provider HireRight Solutions Inc. merged in August 2008, creating "the largest employment screening company in the world," according to the merger announcement.
The firm, which was spun off from the federal government in the 1990s, handles about 45 percent of all background checks for the U.S. Office of Personnel Management, according to the Post report. There is no indication that USIS did anything improper in the Alexis check, the story adds.
Still, a cottage industry has emerged to contest the data sold by HireRight , which specializes in background screening for transportation jobs. And last year the company agreed to pay $2.6 million to settle Federal Trade Commission charges that it violated the Fair Credit Reporting Act. The government said HireRight failed to use reasonable procedures to assure the maximum possible accuracy of information it provided and failed to reinvestigate consumer disputes, as required by law.
The case represented the first time the FTC has charged an employment background screening firm with violating the FCRA, and resulted in the second largest civil penalty that the FTC has obtained under the Act, the agency said. In addition to the penalty, the settlement put provisions in place to change how HireRight was to do business going forward.
Still, when it comes to vetting applicants for security clearance, maybe the process isn't so thorough as it is in trucking.
Government officials, according to the Post, said the Alexis background check did uncover a 2004 incident in which he shot out the tires of a car, but that incident was characterized as "malicious mischief." Additionally, the government's security clearance process is not designed to flag people struggling with mental illness, experts say.