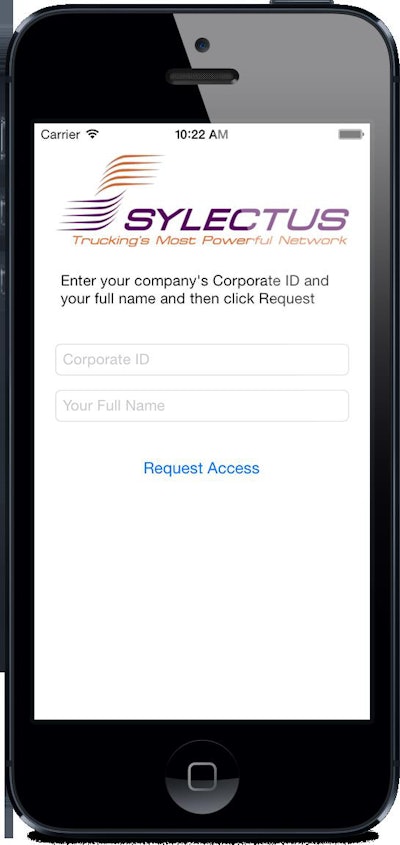 Sylectus, a business unit of Omnitracs Canada, and provider of web-based, transportation management software (TMS), announced the launch of its iPhone-based Sylectus Mobile application.
The iPhone application enables automated tracking of drivers and loads in near real-time and offers new image capture and indexing capabilities, allowing drivers to take pictures of key trip documents and import and index them directly to the order. The iPhone application also integrates with Omnitracs' Driver Workflow application, which enables carriers to automate workflow for a more fluid, intuitive experience.
With an increasing number of drivers using iOS mobile devices, fleets are looking to leverage the convenience and efficiency mobile devices provide to enhance business operations and better communicate with drivers through mobile applications.
Link Transport Inc., a Michigan-based carrier, is one Sylectus customer seeing the benefits of the iPhone application. Link Transport adopted the application to increase driver productivity, automate vehicle tracking and more seamlessly index key trip documents.
"Our primary objective in adopting the Sylectus Mobile application for iPhone was to improve our real-time mobile capabilities, including driver-dispatch communications and load tracking, and also provide our drivers with a simple, intuitive tool that will make them more efficient and increase job satisfaction," said Mike Petrovski, president. "Our drivers love the app, and many say they've eliminated most trip-related update calls to dispatch."