Daimler, Paccar and Volvo have all reported their fourth quarter earnings this week, rounding out the list of reports for all major North American truck makers, as Navistar, who's on a different reporting schedule, released its earnings report earlier in the year.
Here's a rundown of the most recent reports: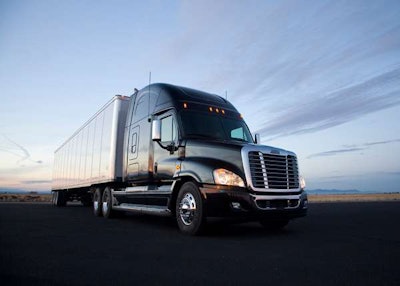 Daimler: The global Daimler AG reported Feb. 5 that its truck division profits doubled in the fourth quarter from the same period in 2012. Daimler Trucks — parent company of Freightliner, Western Star and Detroit and European brands like Mercedes and Fuso — saw a 92 percent jump in earnings from the previous year, growing the number to $762 million. Daimler Trucks' revenue also grew 9 percent to $11.5 billion. Company wide, however, its net profit fell 36 percent to $2.27 billion. Worldwide Daimler Truck sales grew to 484,200 in 2013 from 462,000 in 2012.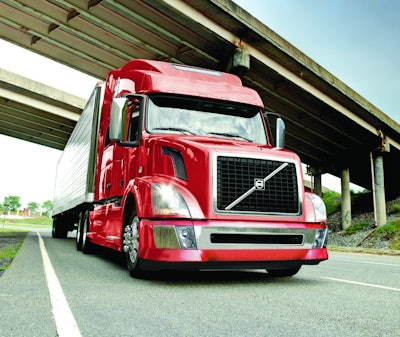 Volvo: On the heels of a nearly 40 percent fourth quarter decline in profits, Volvo announced it will lay off 4,400 employees worldwide this year in its trucking division. Volvo Trucks' — parent company of Mack Trucks, too — fourth quarter net profit dropped to $84 million from 2012's fourth quarter profit of $134 million, despite an 8 percent rise in sales in the quarter.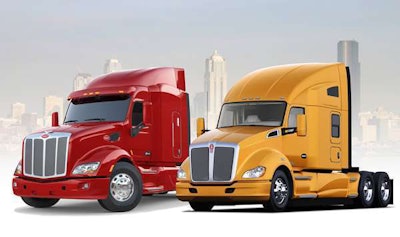 Paccar: Peterbilt and Kenworth parent company Paccar reported record revenues in the fourth quarter of $17.12 billion, with a net income of $117 billion — the third best in the company's history. Paccar Executive VP Dan Sobic said truck demand in the U.S. is on the upswing, due to truck owners replacing older equipment. He said Paccar has a Class 8 marketshare of 28 percent, and the company predicts to sell between 210,000 and 240,000 in 2014.