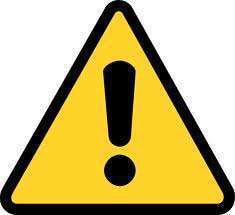 Citing the industry regulator's refusal to face facts, another coalition with an interest in truck transportation has called upon Transportation Secretary Anthony Foxx to remove carrier safety data from public view.
"From the first publication of SMS methodology in December 2010, the statistical flaws of SMS have been pointed out to [the Federal Motor Carrier Safety Administration] and have been shamelessly and repeatedly ignored in agency publications," begins the letter, signed by representatives of the Alliance for Safe, Efficient and Competitive Truck Transportation, National Association of Small Trucking Companies, California Construction Trucking Association, The Expedite Association of North America, Auto Haulers Association of America and others.
The petition comes less than a month after American Trucking Associations and the Owner-Operator Independent Drivers Association made a similar appeal to Foxx regarding the presentation of carrier Compliance, Safety, Accountability scores on the FMCSA website.
The latest letter points to a number of studies that demonstrate the scoring methodology is flawed, including a 2011 Wells Fargo research report that found no correlation between SMS data and crash predictability among large carriers and ASECTT's own analysis from 2012 which came to a similar conclusion.
(See CCJ's award-winning review of the program, the CSA Data Trail series, for additional analysis and updates.)
The letter also accuses the agency of violating the spirit of the settlement from NASTC et al. v. FMCSA in 2011, which resulted in the agency's posting on-line disclaimers that SMS scores are not safety ratings.
"[FMCSA] has played mere lip service to that disclaimer and to its duty under Section 31144 to determine motor carrier safety fitness," the coalition states. "Instead, the agency has continued to tout unproven SMS methodology as an alternative standard to be used by the public in selecting carriers. The agency's advocacy of SMS has been seized upon by the plaintiffs' personal injury bar, thereby causing great harm to shippers, brokers and carriers."
ASECTT had sued FMCSA, unsuccessfully, arguing that the carrier scores should be removed because the agency has promoted them as de facto safety ratings, and any change in the rating process should require a formal rulemaking. A federal appeals court dismissed the case in June.
Despite industry filings that documented statistical concerns about peer group anomalies, enforcement disparities among the states, flaws in the agency's DataQs appeal process and the absence of any mechanism for determining crash accountability, the coalition contends FMCSA has "has taken refuge in a single uncritical report" prepared by its affiliate, the Volpe Center.
Coalition members have made the case in writing to the administrator, in meetings with the FMCSA, in hearings before the Small Business Administration, in Congressional testimony, and in declarations before the agency's own Motor Carrier Safety Advisory Committee, "all to no avail," the letter tells Foxx.
"Clearly, SMS methodology and published SMS scores have not stood the test of time nor withstood scrutiny by industry and independent government agencies," the appeal concludes. "The undersigned applaud the signatories to the August 22 letter for joining us in recognizing this fact, and we urge your approval of the relief they have sought."