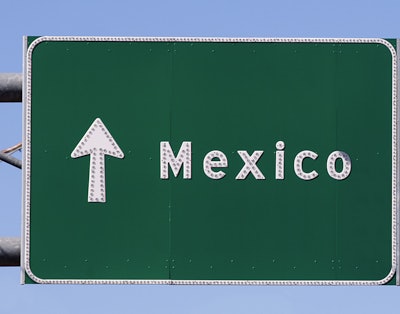 The Federal Motor Carrier Safety Administration officially began Jan. 15 accepting applications for Mexican carriers to apply for authority to operate in the U.S. beyond the commercial border zone.
The agency announced Friday, Jan. 9 it would "soon begin" accepting applications for any Mexican carrier wishing to move international freight to and from the U.S. The move brings the U.S. into more complete compliance with the requirements of the North American Free Trade Agreement. The U.S. had been paying roughly $2 billion a year in tariffs because it hadn't fully opened the border to Mexican carriers.
Despite criticism of the data gleaned from the three-year cross-border pilot program with Mexico that ended in October, the agency says it had a "robust" set of data to use to make its decision, as CCJ reported earlier this week.
Click here to read more from CCJ's earlier reporting on the cross-border trucking expansion.