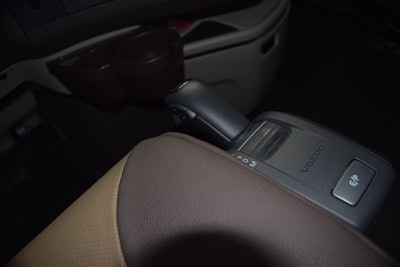 As a small fleet owner and a 35-year driver, I have to disagree with CCJ's Jack Roberts' September article about using automated-manual transmissions to help carriers attract new drivers.
If an entry level driver can not master a manual transmission, then how will they be able to master backing a 53-foot long trailer into a dock with other trucks on each side?
A driver needs to be able to drive any truck — forward and backwards. At my company, we run early 90's model KW-W900s and Pete 379s with 15 and 18 speeds with 280- to 310-inch wheelbases, pulling 48-foot refrigerated trailers.
A driver needs to be able to maneuver a rig that size on the highway, in the rest area, at the truck stop and at the dock.
Shifting a transmission is just basics. There will be other things to concentrate on. Plus you can shift a transmission without using the clutch — just float your gears.
You never downshift once you start down a steep grade. Sending a truck across this nation in any kind of weather is a large responsibility as an owner. You have to completely trust your drivers' judgement and abilities to not only take care of the equipment but the public's safety, also. That's not to mention the cargo.
If a young driver has difficulties with a manual, maybe he or she just needs more practice or maybe he or she just isn't cutout to be a truck driver.
Not everyone can drive a truck. Putting an unskilled driver in a truck with an AMT is not the answer. Maybe the mega fleets think it is, but then again some of the things they have done over the years to drivers are some of the reasons why we now have the problems we do.
I look at it this way: Every driver has a family, be it a wife, son, daughter, sister or brother. Every driver talks to his or her family about the driving job or jobs and experiences within the industry. This creates a lasting impression about the industry to other people, and everybody talks.
The driver shortage did not happen over night. It was created over the decades: Drivers being taken advantage of one at a time, not only by carriers but by shippers and consignees.
And it's going to take decades to reverse it.
-Robert Peters, president of High Plains Contracting, a refrigerated carrier in West Texas