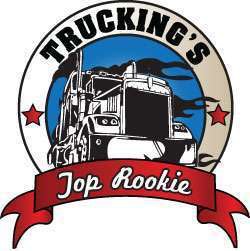 CCJ sister publication Truckers News has announced the 10 finalists for its 2015 Mike O'Connell Memorial Trucking's Top Rookie contest.
The contest is designed to increase pride and professionalism among new drivers and to promote truck driving as a career choice during a severe driver shortage.
A panel of judges, comprised of representatives from training schools (public and private), suppliers and trade associations chose the following 10 finalists:
•Chantelle Bomberry, who drives for Contrans Flatbed Group (KRTS Transportation Specialists, Inc., Caledonia, Ontario, Canada)
•Jeremy Degarmo, who is employed by TMC Transportation (JTL Truck Training, Omaha, Neb.)
•John Deering, who works for Werner Enterprises (Delaware Technical Community College, Dover, Del.)
•Paul Golden, a driver for H.O. Wolding, Inc. (National Tractor Trailer School, Liverpool, Wisc.)
•Diego Guerrero, who drives for Stevens Transport (Lone Star College Transportation Institute, Houston, Texas)
•David Ham, a driver for Con-way Truckload (Truck Driver Institute, Forsyth, Ga.)
•Amanda Hensche, a driver for Schneider (Riverland Community College, Austin, Minn.)
•Tito McRae, who works for Maverick Transportation (Sampson Community College, Clinton, N.C.)
•Mackenzie Parks, a driver for Melton Truck Lines (Continental Truck Driver Training, Dallas, Texas)
•Frederick Weatherspoon of Dartco, Inc. (Daly's Truck Driving School, Buford, Ga.)
The winner will receive:
•A $10,000 check
•An interview with Eric Harley of the Red Eye Radio Network
•A custom plaque from the Award Company of America
•A RoadPro Getting Started Living On-The-Go Package
•$1,000 cash and 100,000 MyRewards points from Pilot Flying J
•A GPS unit and Motor Carrier Road Atlas from Rand McNally
•A dash camera from Cobra Electronics
•An American Trucking Associations "Trucking Moves America Forward" pack
The remaining nine finalists will each be awarded $1,000 in cash and other prizes.
The Mike O'Connell Memorial Trucking's Top Rookie contest is a partnership between Randall-Reilly, publisher of CCJ and Truckers News; Truckload Carriers Association, Commercial Vehicle Training Association, Rand McNally, Shell ROTELLA, Pilot Flying J, Progressive Commercial Insurance, National Association of Publicly Funded Driving Schools, American Trucking Associations and the Red Eye Radio Network.
The Great American Trucking Show is Aug. 27-29 at the Kay Bailey Hutchison Convention Center in Dallas. Click here for your free registration.