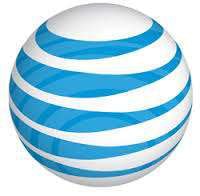 AT&T announced a new mobile platform called Workforce Manager designed to give business customers support for wide-range of mobile devices and management tools through a cloud-based portal.
The new platform allows companies of any size or industry to build a custom, scalable and flexible management system for their business operations using available modules that include timekeeping, mobile forms, work order dispatching and GPS tracking.
According to research firm Frost and Sullivan, 42 million people in the U.S. use form-based business processes that could be mobilized and automated. Furthermore, business owners are spending significant time and money working with numerous technology providers and vendors for different software, devices and apps.
AT&T Workforce Manager has tools that can be tailored to industries like construction, healthcare, and heating, ventilation, and air conditioning (HVAC), the company says. The suite of mobile apps can be used by management to locate workers and capture information in the field. The application has a web portal with visual dashboards and reporting features as well as back-office functions for billing.