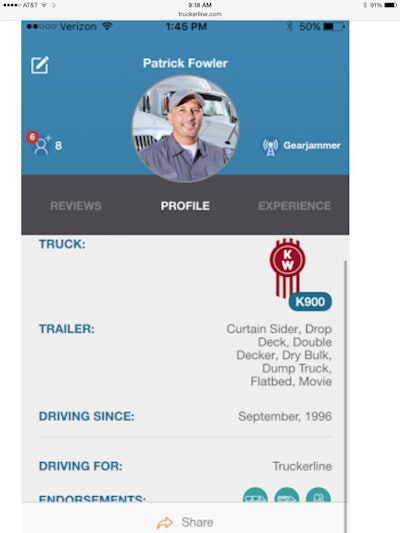 Cargo Chief, an transportation provider specializing in over-the-road domestic brokerage, announced that it has entered a partnership with Truckerline, a web-based platform and mobile app that enables drivers to build professional profiles to manage their careers and better represent themselves to prospective employers, brokers and shippers.
Cargo Chief uses proprietary aggregation and machine learning technology to find inefficiencies in the transportation process and source thousands of loads from shippers on a daily basis. The Cargo Chief application will be available within the Truckerline platform, providing owner-operators with access to haul loads within the Cargo Chief network, further unlocking nationwide transportation load capacity.
"The partnership of Truckerline and Cargo Chief extends the carrier options for shippers and provides another avenue for small to mid-size carriers to compete for even the biggest of loads on a daily basis," said Cargo Chief CEO Russell Jones. "Both companies are great examples of how the industry is changing for the better now that technology is available for any size carrier to connect, communicate and compete without installing an expensive TMS (Transportation Management Solution)."
Developed by Outset Partners Inc., Truckerline enables drivers to build complete career profiles with essential paperwork, and then provide interested parties one-click access to that information. Truckerline is designed to allow drivers to better market themselves in the industry, easily apply for jobs and stay in touch with other drivers they know and trust.
"Truckerline was developed to give drivers a voice in their own reputation," said Truckerline CEO Chad Cashin. "Connecting them with Cargo Chief's network and intelligent business tools will give them more options to control their own destiny."
Both the Cargo Chief and Truckerline applications are available for download through the Google Play and Apple app stores for smartphones and tablets.