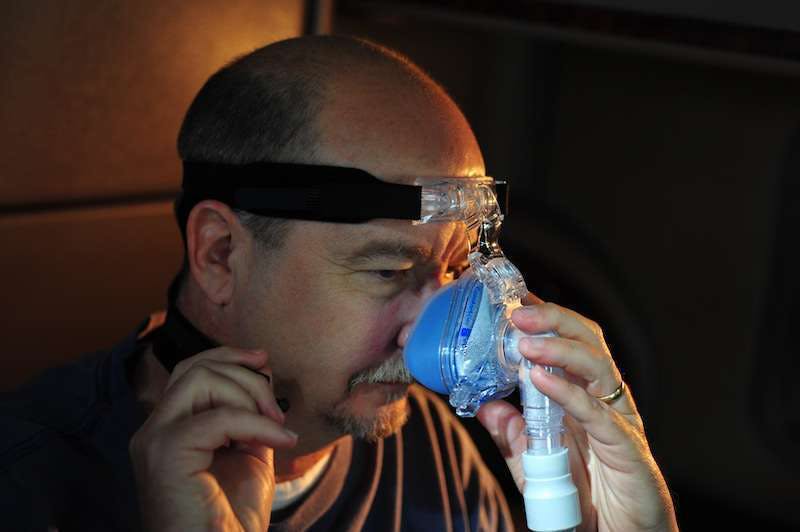 Throughout the month of May, the Federal Motor Carrier Safety Administration held three fact-finding listening sessions to try to determine whether a federal rule is needed to set up a screening and treatment process for truckers with moderate to severe obstructive sleep apnea.
During the three sessions, held May 12 in Washington, D.C.; May 17 in Chicago; and May 25 in Los Angeles; many commenters from the trucking industry expressed concerns in all three about such a rule, questioning the risk factors used to determine the condition, the out-of-pocket cost to drivers and relaying to medical examiners uniform criteria for referring drivers for a sleep study. Full coverage of all three sessions can be found on CCJ's sister site Overdrive. Coverage of the first session can be found here, the second here, and the third here.
Several stakeholders told FMCSA that the common risk factors for sleep apnea, such as a large neck size and high body mass index, shouldn't be the be-all and end-all for diagnosing the condition.
Dr. Alan Lankford with SleepSafe Drivers said during the first meeting that a sleep apnea regulation should "take the approach that [risk factors don't] mean you have sleep apnea. We need to make sure that the people behind the wheel understand they are not guilty until proven innocent."
Truck driver Carla Williams echoed Lankford's statements in the second session, saying "the decision to send a driver for a sleep study needs to be based on more than neck size and BMI. Basing a driver's likelihood of having sleep apnea on two factors that are often not the best indicators of sleep apnea is poor practice."
Trucker Bob Stanton, who works with the Truckers for a Cause sleep apnea patient support group, gave some insight as some issues drivers could run into while trying to use continuous positive airway pressure (CPAP) machines on the road, as well as some dangers associated with them.
"We still haven't solved the problem of how to use a CPAP in a non-APU truck in a no-idle state such as California," he said. "Plus, you can't use a CPAP below 45 degrees because CPAP-induced hypothermia is a real problem. I've experienced it. We hear from drivers about this all the time. Oral appliances are going to have to be an option."
A recurring issue brought up by drivers and others during the meetings was the cost associated with testing and treatment of OSA. Depending on the type of insurance a carrier or owner-operator carries, cost for testing alone can be upwards of $2,000 out-of-pocket, sometimes more, said Kevin Walgenbach with the National Ready Mix Concrete Association.
"Not all insurance providers cover screenings, equipment and everything that goes along with OSA," Walgenbach said. "There is coverage out there that may cover these things in full, or in large part, but there are also a good number that don't cover it at all. On the low end, we've seen drivers pay as much as $2,000 out of pocket, and on the high end between $12,000 and $15,000."
Another big sticking point for commenters during the three meetings was that medical examiners all need to be on the same page if and when a rule is made. FMCSA has said there are no current guidelines for OSA screening, diagnosis or treatment, and it's up to the medical examiners themselves to determine if a driver needs a sleep study. Several drivers, including Dave Haley and Tilden Curl, said FMCSA needs to esnure any rulemaking needs to set clear standards for all medical examiners relative to what criteria should be used to send a driver for a sleep study.
The agencies asked specific questions in the fact-finding Advanced Notice of Proposed Rulemaking, which can be seen here, for commenters to answer in their comments. Those wishing to comment can do so here by June 8. The Owner-Operator Independent Drivers Association, along with several commenters during the three sessions, asked FMCSA to extend the comment period so the American Transportation Research Institute has time to release its findings from a recent survey on sleep apnea.