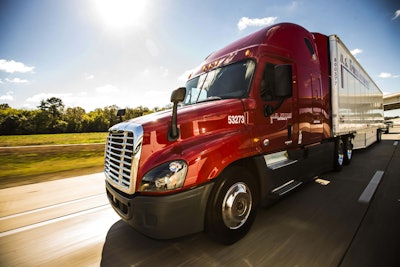 U.S. Xpress is adding the Phillips Uptime Premium Trailer Package, which offers an extended warranty and more, to an order of 1,700 new trailers.
The package from Phillips Industries includes the company's Sta-Dry socket and noseboxes, trailer harnesses, exterior trailer lighting and air connectors with a filtration system, in addition to the extended warranty.
Phillips says their package helps fleets maximize trailer uptime while lowering the cost of ownership. U.S. Xpress Senior Vice President of Maintenance Gerry Mead said his company already uses some of the products that are part of the package, which, he said, led to the decision to add the whole package of components.