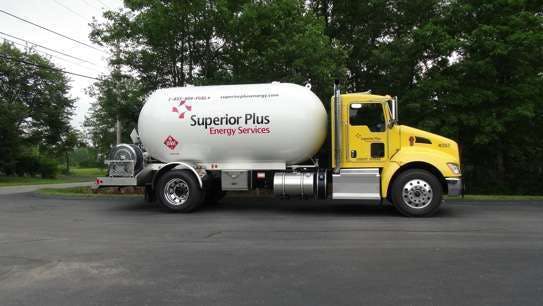 Vnomics Corp. announced that Superior Plus Energy Services is equipping its fleet with its True Fuel standalone fuel optimization product.
A provider of home and business fuels, Superior Plus Energy Services has outfitted 300 vehicles with True Fuel to improve fuel economy through real-time driver coaching.
"We piloted True Fuel and realized a 4.5 percent fuel savings," said Bruce Ruppert, director of business development at Superior Plus Energy Services "Such results were compelling enough for us to make the decision to equip our 300 vehicles. True Fuel gives our drivers the ability to take immediate action to improve fuel efficiency in real time by providing audio alerts for improper shifting, speeding and idling that signal when the driver is not optimizing fuel consumption.
"We also firmly believe that True Fuel has safety implications" continued Ruppert. "A driver who operates a vehicle correctly from the perspective of speed, idling and shifting is a more conscientious and safer driver. With True Fuel we can confidently say we have become a safer and greener fleet while also improving our bottom line."
Superior Plus Energy Services, headquartered in Rochester, New York, serves residential, commercial, agricultural and industrial customers throughout the northeast and Mid Atlantic regions of the U.S. with a wide range of fuel products, including gasoline, diesel, heating oil, kerosene and propane.
"I'll admit I was skeptical at first," said Spencer Durkee, a 27 year-old driver for Superior with 6 years of driving experience. "After a few weeks it became fun for me and I watched my fuel mileage steadily improve. It really made me retrain my brain on how to drive my truck and has become a very useful tool."
Vnomics True Fuel monitors each vehicle's actual fuel usage in real time and compares it to the maximum achievable fuel economy for that vehicle under its current operating conditions. To accurately identify the actual and potential fuel usage of each truck and each driver, the system takes into account the impact of vehicle make, model and age, terrain and load size.
With True Fuel, drivers are provided with scorecards detailing the fuel loss factors they can control that include shifting efficiency, speeding and idle time. Fleet managers can use a web portal to access precise, comprehensive fuel use analytics and summary dashboards and gain insights instantly into fuel usage and causes of wasted fuel for a fleet or for specific vehicles and drivers.