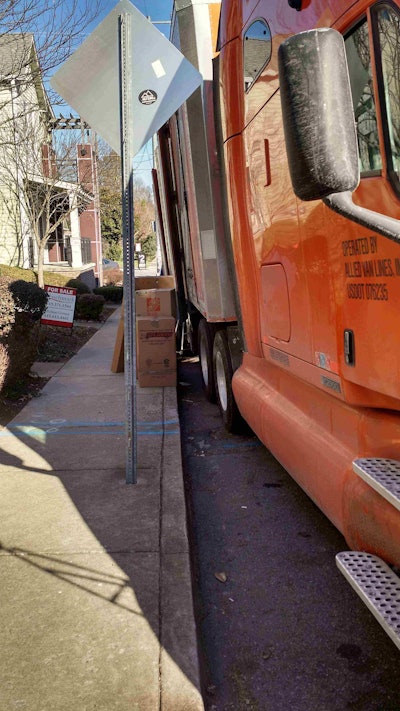 A household goods moving company has requested an exemption from all federal HHG-specific regulations for its specialized small residential shipments (SRS), consisting of fewer than 10 items and weighing less than 1,000 pounds.
La Rosa Del Monte Express (LRDM) is seeking the exemption from the Federal Motor Carrier Safety Administration regulations for HHG haulers under 49 CFR part 375 because, the company says in the request, the regulations "hinder its efforts to meet the needs of the communities it serves."
According to the exemption request, LRDM offers an SRS service it says "combines the efficiency and economy of freight with the safety and professional service of a traditional HHG move" in order to offer an "efficient, low-cost, no-frills shipment service."
Because the company loads and unloads the shipments itself, it is not covered under FMCSA's Limited Service Exclusion, which excludes HHG carriers that provide HHG transportation but don't load or unload the trucks themselves from the HHG regulations.
The exemption, FMCSA says, would allow LRDM "to offer its customers an option to ship a limited number of small items at a flat rate that its customers can afford, free from extra costs and burdens associated with HHG regulations." LRDM says in the request that the exemption is warranted because it's "in the public interest."
Specific items mentioned by LRDM in the request that would be common for its SRS service include bicycles, refrigerators, washer/dryers and other similar items. The company added that shipping an average-sized refrigerator from New York to Miami would cost between $600-$1,000 by traditional freight service, and more than $1,800 by a portable storage container service, but says it could offer shipment of the same item for a flat fee between $125 and $500.
FMCSA is seeking comment on the exemption request through Sept. 26, which can be done by clicking here.