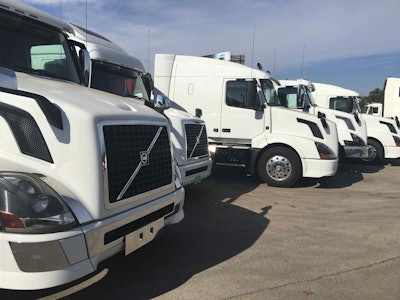 The North American Class 8 retail sales forecast was widely revised as many as three times last year, down from 260,000 units to 250,000 to 240,000.
Ultimately, orders fell short, met and exceeded expectations.
ACT Research on Thursday reported North American sales for heavy trucks last year reached 249,952 units, thanks in large part to the 21,281 posted in December – a six-month high.
Strengthening orders and seasonal production weakness reduced December build to 14,145 units, leaving full-year Class 8 production at 228,347 units. Strong December sales and modest production reduced the industry's inventory overhang by 6,300 units in December according to ACT Research President and Senior Analyst Kenny Vieth, bringing the full-year inventory correction to nearly 21,000 units.
The industry ended 2016 with a 36-month low 44,865 inventory units.
"Going forward, the big inventory pulldown into the end of the year, and the full-year inventory correction, will allow industry production to more closely align itself with demand," he adds.