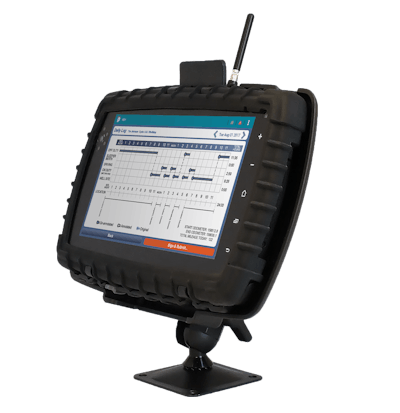 Pedigree Technologies has announced Cab-Mate One, a low-cost, integrated hardware solution to support the company's ELD Chrome solution built on the OneView platform. Cab-Mate One includes an ELD power cradle, ruggedized tablet and cable with a 10-minute install allowing the tablet to move from cab to cab.
The Cab-Mate Connect next-gen Android tablet is purpose built for transportation and related telematics applications. Features include front- and rear-facing cameras and a 7-inch touchscreen display. A wired connection eliminates the need for a broadband data plan.
The ELD cradle offers always-on 4G cellular connectivity and a stand-alone ELD malfunction indicator that alerts driver to missing, malfunctioning or tampered-with tablet devices.