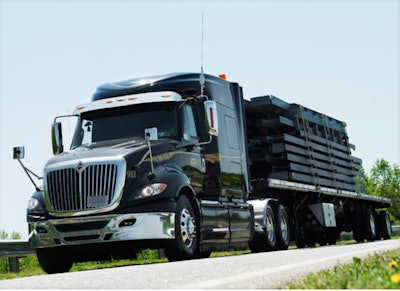 Spireon announced that J. Grady Randolph, one of the largest flatbed fleets specializing in pre-stressed concrete, has adopted the company's FleetLocate asset management system for its 700 trailers.
Trailers were remaining idle and unused at customer locations for extended periods of time. Finding trailers that needed maintenance or inspections was a challenge, the press announcement said.
Grady Randolph's fleet managers are now able to identify and reallocate trailers not in use, avoiding the capital expense of buying new equipment. The company's maintenance team can receive instant alerts when a trailer is ready for service.
Drivers and dispatchers can quickly locate trailers in the yard or at a customer location as well.
"Spireon knows this industry inside and out," said Mark Randolph, president and CEO of J. Grady Randolph. "As the third generation of the Randolph family, I feel confident partnering with a trusted provider to streamline and grow our business."
A family-owned company founded more than 80 years ago with a single truck, J. Grady Randolph currently operates in 48 U.S. states and Canada.
"With Spireon, we felt like we weren't just buying a trailer tracking solution — we're partnering with experienced industry professionals who understand our business and the challenges we face, and offer support and guidance to maximize the return on our investment," said Ted Payne, director of operations at J. Grady Randolph.
FleetLocate is integrated with the company's McLeod Software dispatch system to view drivers and assets through a single user interface. The company's operations team can receive instant alerts when a trailer is ready for service, and share with drivers the exact GPS location.