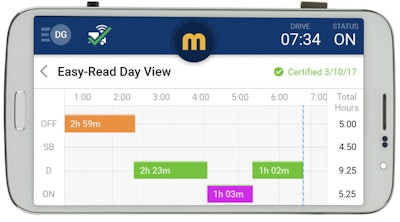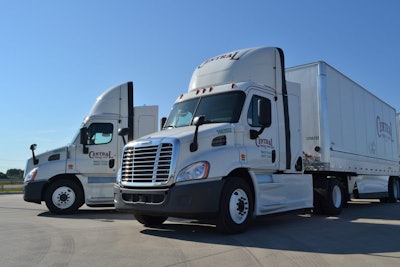 Maven Machines, a fleet management technology and mobile telematics supplier, announced that Central Freight Lines (CCJ Top 250, No. 108) has selected its Maven ELD product across the entire fleet to replace a previous system it was using for compliance.
Central Freight Line's network consists of 80 terminals from Miami to Los Angeles across the southern belt. According to the announcement, the company selected Maven's mobile-cloud system and ELD as it looks to the future of fleet management, telematics, and driver safety.
Maven ELD unifies fleet management by integrating compliance, telematics, and safety on a single mobile device paired to a plug-n-play vehicle data adapter (VDA). Key features of the user experience for drivers are:
Large buttons and a bright duty-status display that veers away from the dense line-graph view of paper logs
One-touch access to all information
Automatic suggested notes that are context-aware
Pre-warning of violations
A Smart to-do list that assists drivers in maintaining compliance
Multiple safety features, including verbal feedback for braking and speeding.
"We tested many ELD systems, and the Maven ELD stood out as the technology of the future," said Don Orr, CEO of Central Freight Lines. "We initially used them for California Labor Law compliance. Our positive experience with their design process, development speed, and quality of technology led us to standardize our fleet on Maven ELD," and added that "it installs faster and is easier for our drivers and managers to use."
"Central Freight Lines has over 90 years of trucking experience, and Maven is proud to support their long-held mission to lead the LTL industry in both safety and customer satisfaction," said Avishai Geller, CEO of Maven Machines. "Central Freight's drivers, especially those in California, may have to manage up to six hours of service (HOS) timers at once to meet compliance requirements between the Federal ELD rules and California Labor Laws. This is a clear opportunity for software to streamline a driver's daily workload," continued Geller.