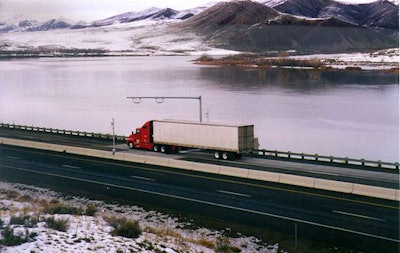 HELP Inc., the non-profit provider of PrePass services, has reached its 25th year in business. The PrePass program has over 600,000 trucks enrolled and a network of over 300 fixed and mobile sites in 31 states.
During the first nine months of 2018, HELP Inc. reports that fleets received over 42 million bypasses during hours that weigh facilities were open. The program has provided carriers over 837 million bypasses since HELP began compiling bypass data 1997.
A pre-cursor to PrePass, the Crescent Project, was launched in the early 1990s by six states and British Columbia with a vision to improve highway safety by using technology to pre-screen and weigh commercial trucks at highway speeds.
Following a years-long demonstration project, HELP was incorporated as a public-private partnership to oversee the deployment of the system nationwide.
HELP Inc. recently introduced a mobile weigh station bypass application and launched the INFORM software suite with data visualizations that fleets use to improve safety and reduce toll costs. It also has added PrePass ELD and PrePass Plus electronic toll payment services.