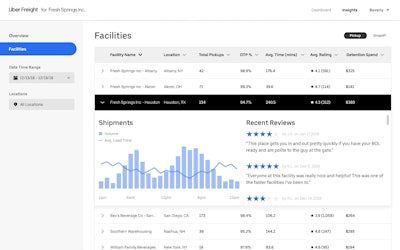 With a goal in part to facilitate information sharing among its carrier/driver networks and closer collaboration with its shipper/consignee customers, Uber Freight has introduced a facility ratings and reviews feature that enables carriers using the platform to rate their experiences at load and unload locations as well as post reviews and tips for other drivers and those facilities.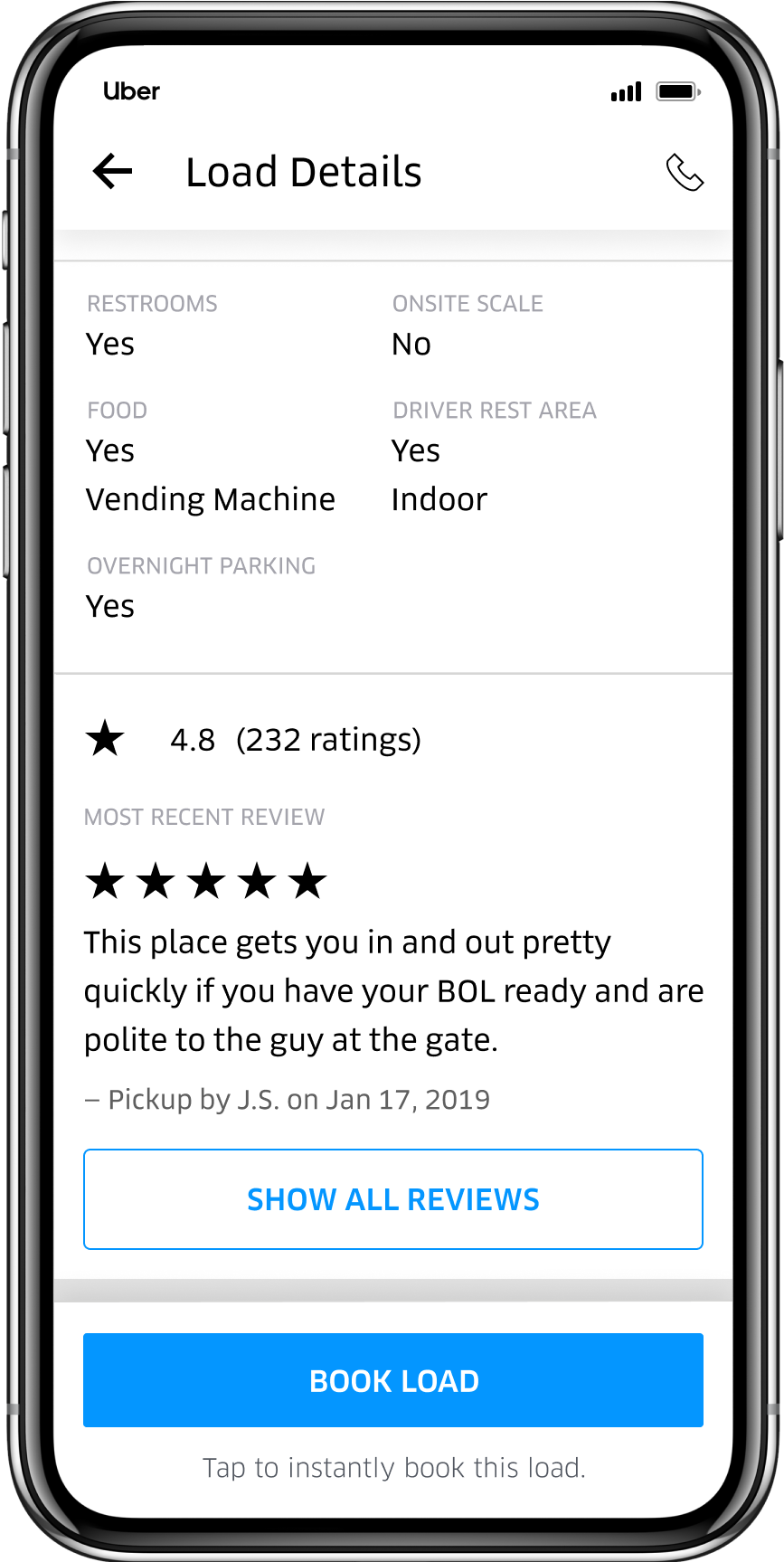 The rating-and-review functionality in some ways shares attributes with what's available for a variety of load/unload locations around the nation via the Dock411 app. The Uber Freight team's inspiration, though, came from its rideshare business and the demands of its carrier/driver base, as Xinfeng Le, team lead for their carrier product, tells it: "Talking to carriers at trade shows, doing ridealongs, we know that drivers spend a lot of time at those facilities," she says. "They need to have this information to help [decide whether to] pick that load."
The idea to introduce the functionality came up in conversation at the Mid-America Trucking Show last year with several driver users of Uber Freight's platform, Le adds. "Everyone's eyes lit up" when they talked about "the opportunity to share these ratings and reviews" to overall "make the experience better."
Carriers aren't the only parties on the platform who will see truckers' reviews and ratings. Uber's shipper customers will have access as well, with overlaid intelligence to hopefully help those customers improve operations at low-performing facilities, according to Kate Kaufman, account management operators director on the shipper side of the business. "Similarly for the shippers, they were looking for something actionable" in terms of facility information, something "that was different from everything they've been looking at before."
While tender accept rates and on-time performance metrics are great, she adds, it's "difficult to take an action on it. Facility ratings," however, "they can really take action on it," and quickly in some cases.
The new features for carriers rolled out to the carrier app as of yesterday, Jan 31. New shipper functionality will follow in the coming weeks, the company says.
Will that include the ability for shippers to rate carriers and drivers similarly to the way they're being rated by carriers now? No, says Kaufman, though she couldn't rule it out as a future aspect of the platform. "I have heard from shippers about the ability to share information about carriers," she said. Some "have requested that. We haven't ruled it out as yet."