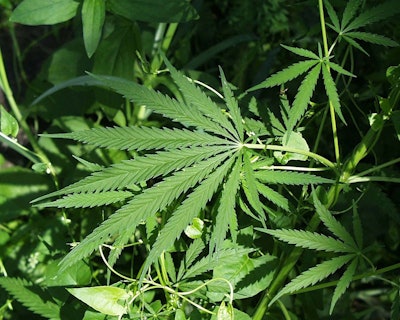 The interstate transportation of industrial hemp is now legal following the publication of an interim final rule by the United States Department of Agriculture on Thursday.
Trucking companies and drivers have recently been caught in the weeds with legal battles over hemp transportation. In December 2018, President Donald Trump signed into law the Agricultural Improvement Act of 2018, colloquially known as the 2018 farm bill.
The bill legalized industrial hemp at the federal level and included a provision that makes it illegal for states to prohibit the interstate transportation of hemp and hemp products. The transportation provision, however, could not take effect until USDA published guidelines governing hemp production.
With USDA's interim final rule publishing Thursday, Oct. 31, in the Federal Register and taking effect immediately, drivers can now transport the crop across state lines without worry of legal troubles. "Nothing in this rule prohibits the interstate commerce of hemp. No State or Indian Tribe may prohibit the transportation or shipment of hemp produced in accordance with" the rulemaking, USDA says.
Even though the interstate transportation of hemp is now legal, truck drivers and carriers should still be aware of state laws regarding hemp. States can still ban the production of hemp and with that the intrastate transportation of the crop.
"Even if you're transporting hemp lawfully, make sure you're getting copy of the license for the grower so you can be sure you're transporting hemp grown lawfully," said Brandon Wiseman, an attorney with the law firm Scopelitis, Garvin, Light, Hanson and Feary.
Earlier this year, three truckers previously charged with federal marijuana possession and drug trafficking entered into misdemeanor plea deals to reduce their sentences for hauling hemp in Idaho, a state that considers hemp a controlled substance. The reduced charges got the drivers out of jail time, but they are still required to serve unsupervised probation, as well as pay fines and restitution.
Under the new law that's now in effect, the drivers would have been legal, as they were hauling hemp from outside of Idaho to other states and were just driving through Idaho en route to their destination.