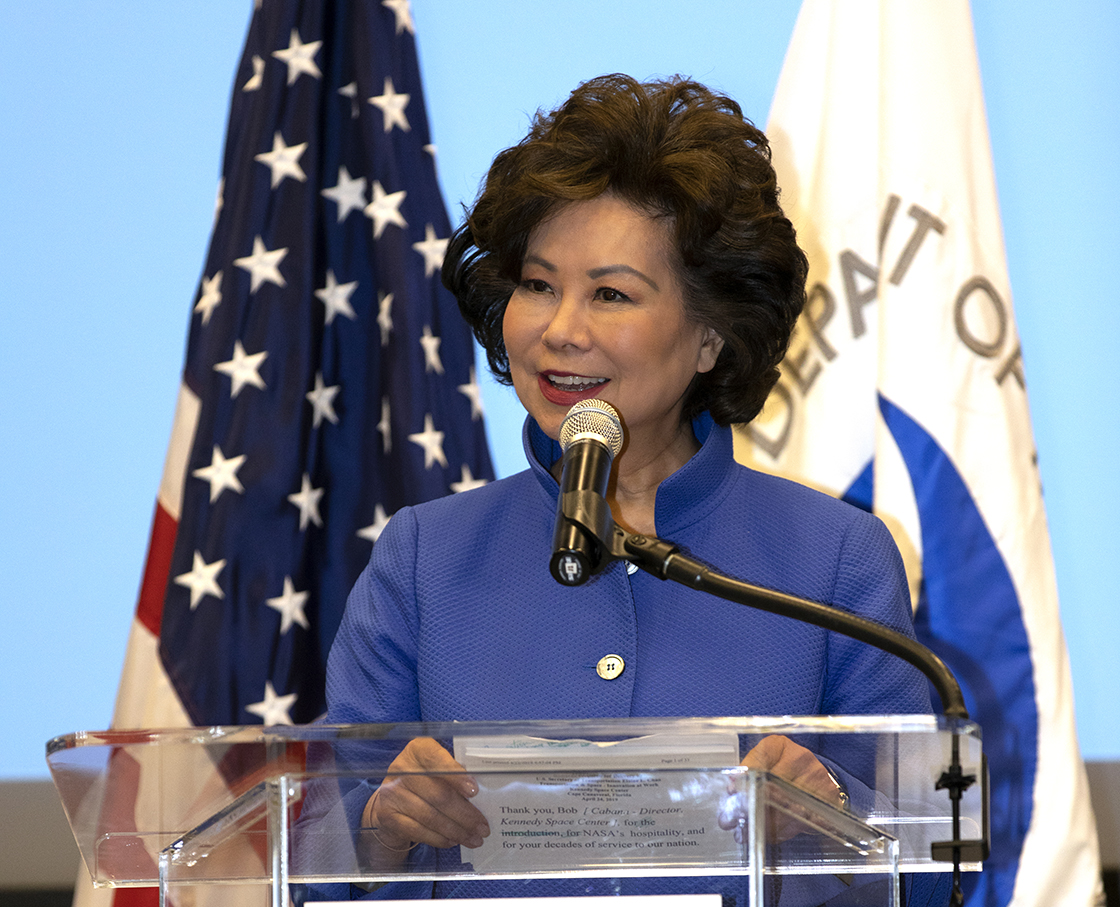 Transportation Secretary Elaine Chao, who has been part of President Trump's cabinet since his first weeks in office, will resign in wake of the riots at the U.S. Capitol on Wednesday.
Chao announced her departure on Twitter on Thursday, adding that she would help transition her presumed successor, former Democratic presidential candidate Pete Buttigieg, into the role of Secretary of Transportation and head of the Department of Transportation.
Chao said she circulated an email to staffers announcing her resignation, which will become effective Monday, Jan. 11, and posted a message publicly to Twitter.
"Yesterday, our country experienced a traumatic and entirely avoidable event as supporters of the President stormed the Capitol building following a rally he addressed. As I'm sure is the case with many of you, it has deeply troubled me in a way that I simply cannot set aside," she wrote.
"I am tremendously proud of the many accomplishments we were able to achieve together for our country and I will never forget the commitment you have for this department and the United States of America," she continued. "We will help my announced successor Mayor Pete Buttigieg with taking on the responsibility of running this wonderful department."
Chao, the wife of Kentucky's senior Republican U.S. Senator Mitch McConnell, has served in various roles at the federal level under the last four Republican presidents, including a more than two year stint as U.S. Deputy Secretary of Transportation under George H.W. Bush.
"On a personal note, having worked for and with her over many years, I can attest that Elaine is a person of strong moral character, and should be applauded for not standing idly by following [Wednesday's] abhorrent and shameful events at the Capitol," said American Trucking Associations President and CEO Chris Spear. "This is the kind of principled stand in support of our democracy I've always known her to take. On behalf of ATA and the entire trucking industry, I want to thank her for her admirable service to our nation.
Spear lauded Secretary Chao as a strong leader "and a tremendous partner on a host of issues impacting the trucking industry."
"From the Department's efforts to improve safety while providing flexibility for commercial drivers, drawing a roadmap for future transportation leaders to follow on automated vehicles, and recognizing the unique role drivers play in our industry, she should be commended for her vision," he said. "Her leadership throughout the COVID pandemic, ensuring that trucks and truck drivers could continue doing their essential work – despite the many barriers set in front of them – was exemplary and an example of her commitment to this country."