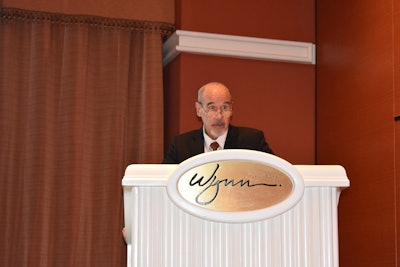 Being an owner-operator is an appealing career option for many drivers, but motor carriers that create opportunities through lease-purchase agreements face mounting legal challenges.
Motor carriers were hoping for the Trump administration to change the Federal Labor Standards Act to strengthen their defense. Changes were scheduled to take effect on March 8, 2021, but were quickly nullified when the Biden administration took over control of the Department of Labor.
The Democrat-controlled House of Representatives also passed a PRO Act earlier this year to amend the federal National Labor Relations Act with the same Assembly Bill 5 (AB-5) test used in California to determine contractor status. The AB-5 test has been the law in California since January 1.
The PRO Act passed in the House but has not gone anywhere in the Senate yet.
"I hope it sits there for a very long time," said transportation attorney Mark Hunt, a partner at King & Ballow who heads the firm's independent contractor and distribution law section in Nashville.
Hunt presented on Monday, Sept. 27, at the Truckload Carriers Association Annual Conference in Las Vegas. As an attorney who defends carriers against class-action lawsuits, Hunt said that cases against motor carriers usually start with a disgruntled owner-operator getting a plaintiff attorney who then gets other drivers involved.
Class-action lawsuits against motor carriers have reached large settlements, but most of the money goes towards paying the plaintiff attorney fees, he said. States have also been actively pursuing cases of employee misclassification.
"Getting out of one of these lawsuits is hard and expensive to defend," Hunt said.
Hunt reviewed a number of settlements against motor carriers in the past few years, all of which have contributed to the current legal climate.
In 2017, Doe vs. Swift Transportation was settled by a federal district court in Arizona. Hunt called this case "the Big Kahuna" since it had far-reaching impacts on independent contractor and lease-purchase agreements between fleets and owner-operators. The case settled for $100 million.
A 2019 case, New Prime, Inc. vs. Oliveira, was decided by federal judge Neil Gorsuch who later became an associate justice of the Supreme Court. Gorsuch called New Prime's independent contractor agreement a "contract of employment" in the ruling and did not uphold language in New Prime's contract that required drivers to go through arbitration to settle disputes. After five years in litigation, New Prime settled the case for $28 million.
A 2018 case, Dynamex Operations West vs. LA County, was the landmark case that led to California's AB-5 law. Dynamex is a same day courier delivery service. In 2004 the company made all of its employees independent contractors, which caught the attention of the IRS and led to a class-action lawsuit by drivers.
In the Dynamex case, the court applied the ABC test in its ruling that requires companies pass all three of the following conditions listed below to classify workers as contractors.

What is the ABC test?
A — Workers have to be free from direction and control. The California Supreme Court broadened this to mean that a company only has to have a right to exercise control, regardless of whether or not they actually do control.
B — Workers have to be doing something separate from what the company does. This test is virtually impossible for motor carriers to pass since drivers are in the same business of distribution, Hunt said.
C — Workers must be engaged in an independently established trade and offer services to the public. This test is also impossible for most carriers to pass since their contractors do business exclusively with them, he noted.
California codified the ABC test into law with the AB-5 rule. The California Trucking Association (CTA) promptly challenged the rule, claiming it pre-empted Federal Aviation Authorization that forbids states from enacting laws related to the price, route or service of any motor carrier.
A federal district court in Southern California granted CTA a preliminary injunction on Jan 16, 2020 that halted enforcement of the AB-5 rule. On April 28, 2021, a ruling by the Ninth Circuit Court of Appeals issued a stay of the district court's decision, claiming the court abused its discretion by enjoining AB-5.
CTA petitioned the U.S. Supreme Court by filing a writ of certiorari on Aug. 9. The Supreme Court does not have to take the case, Hunt said, but "I hope they will grant a petition."
At a minimum, Hunt recommended fleets include language in their contracts that says owner-operators can turn down loads. Fleets should also make drivers responsible for all of their own repairs and fuel, and not require them to purchase or rent equipment from an affiliated leasing company.
"It is always easier to prove independent contractor status when a driver has his own equipment and has his own authority," he said.
Additionally, he said that fleets should have separate onboarding and training programs for employee and contractor drivers. They should also have separate policy handbooks as well as different processes, procedures and paperwork.
"You can't treat them the same way," he said. "There has to be distinctions."