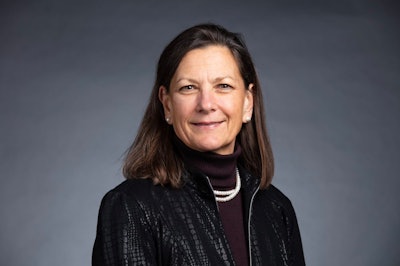 Cummins
Covid, emissions regulations, new engine technologies, diversity in the workplace and the list goes on.
Amy Boerger, Cummins vice president and general manager of on-highway for North America, has seen a lot of changes through her nearly 40 years at the Indiana-based company.
As she prepares for retirement at the end of March, Boerger talked with Commercial Carrier Journal this week about some of the more memorable moments in her eventful career, which includes the distinction of becoming Cummins' first female engineer in product engineering and the first woman in her current role as an executive vice president at the 104-year-old company.
Boerger, an EV owner, also talked of industry challenges amid a historic transition to zero-emission commercial vehicles. Boerger's replacement, Jose Samperio, who will assume the role of executive director and general manager of on-highway for North America, also joined the conversation.
[Related: New EPA rule has trucking groups fuming]
When asked to recall some of the more impactful memories from her past 39 years at Cummins, Boerger didn't toot her own horn as a historic ceiling breaker in an industry traditionally captained by men. Instead, the first thing she pointed to was a major challenge that will undoubtedly impact the industry for years to come.
"I hate to say Covid, but talk about turning the industry on its ear," Boerger said. "I talk supply chain and regulations about as much as I talk anything anymore. Some of that is actually because of Covid, especially the supply chain, but it's interesting how much has changed. It's almost easier to say what has stayed the same. And you could say what has stayed the same is that it's an industry focused on relationships."
And of course bolstering those relationships is Cummins' long lineup of engines, some of which were in service before Boerger joined the company and remain hard at work four decades later. Boerger explained how Cummins' assembly line in the early 1980s looked a lot different than it does today.
"In our heavy-duty plant, we were making 400 N14s a day. We weren't really making L10s at that point. We weren't really making medium-duty engines, and we were manufacturing primarily for North America," she said. "So if I think about what's happened over the past 38, almost 39 years, good gosh, we've become so much more global. We've got an amazing product lineup."
Her favorite engine after nearly 40 years? The X15.
"Having a product that's completely reliable, durable and functioning well for fleets, man is that fun," she said. "It's a tough time to leave Jose with all the fun of working with customers when all of that is running so well."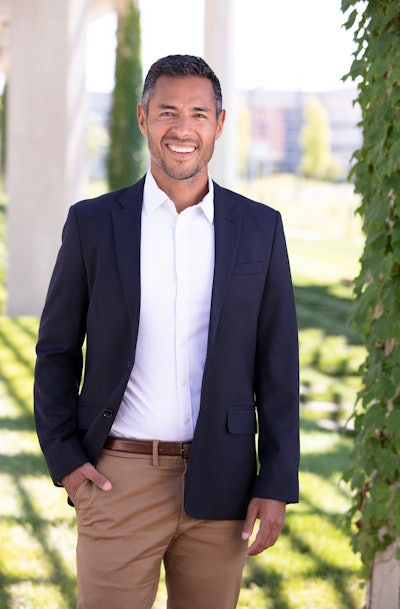 Boerger said while Cummins' latest emissions-compliant engines can work just as hard and with less fuel than their counterparts from years past, there are still some challenges ahead for fleets as pressure grows to more closely analyze data for better fleet efficiency amid growing Environmental, Social and Governance (ESG) goals.
"It's gotten more complicated when you think about managing the data they need in order to run their business that comes off the vehicles, but honestly, that's becoming easier as well," Boerger said. "Their needs are maybe changing, but the product is evolving along with it."
What's also evolving is the workplace where Boerger has seen diversity expand through the years.
"If I look at the industry space over the last 25 years, diversity – whether it's female, Latino, Black – has changed tremendously," she said. "It's still not quite representative of the entire population, but I think obviously there are a lot of women now in the industry as well."
Boerger's replacement, Jose Samperio, will assume the role of executive director and general manager for North America on-highway. Samperio has worked at Cummins for the past 20 years and currently serves as sales director for on-highway business in North and South America.
"It's quite an honor to be following in Amy's footsteps, that's for sure," Samperio said.
Looking ahead
With fleets facing growing pressure to cut emissions, both Boerger and Samperio talked of advancements the company has made in internal combustion technologies that have improved fuel economy and slashed emissions without compromising power.
Like other OEMs, Cummins will continue to improve the nation's ICE workhorses and sometimes in a bigger way than anticipated.
Just this past September, Werner Enterprises announced its intent to buy 500 of Cummins' X15H hydrogen engines when they become available.
Both the X15H and a smaller 6.7-liter hydrogen engine are part of Cummins' new fuel agnostic platform where each fuel type's engine has largely similar components below the head gasket. The components above the head gasket will dictate fuel use during Cummins' roughly 30-year journey to zero emissions, which will also include propane and gasoline variants.
[Related: Major fleet all in on renewable diesel]
Samperio said interest in their hydrogen engines has been "very strong" and that demos are expected to roll out in the next two or three years.
Cummins is also pursuing zero-emission all-electric and fuel-cell powertrains, though, as Boerger explained the road getting there has some fleets feeling uneasy about the transition.
"I think a number of them are still concerned over infrastructure," Boerger said. "I've got the same concerns from driving a fully electric car for the last two years. It's a nice commuter car, but I'm glad I don't have to do work with it, and I'm glad I don't have to drive it for my business."
Boerger said Samperio's ongoing work at Cummins' New Power division and at the North American Council for Freight Efficiency (NACFE) where he serves on the board of directors continues to provide him with helpful insights into fleet perceptions of zero-emission vehicles.
"When we go to customers and they ask us 'Hey, is electric for me?' or 'Is hydrogen for me?' we try to steer them away from those questions," said Samperio, who serves . "Instead, why don't we start with the question on what are you trying to achieve. What are your goals? How do you operate? And then after we understand that, then we'll be in a better position to say (whether) this technology fits your operation a little better or ... that technology fits your operation a little better. That way, I think it allows us to just have a conversation more about what they're trying to achieve rather than picking winners and losers."
Samperio' began working at Cummins as a product engineer at the Jamestown Engine Plant. He later became a service engineer and worked in distribution service shop operations. Samperio spent time in Beijing, China, as a leader launching new products followed by a role as general manager for Cummins Power Systems business in Latin America located in Sao Paulo, Brazil. He also served as the engine business strategy leader where his work has been vital in helping craft the long-term vision for the Cummins powertrain business with a heavy focus on technology roadmaps.
In addition to his work with NACFE, Samperio also serves on the board of governors for the National Private Truck Council (NPTC) Institute, the American Transportation Research Institute's (ATRI) Research Advisory Committee and the American Trucking Associations' (ATA) Technology and Engineering Policy Committee.