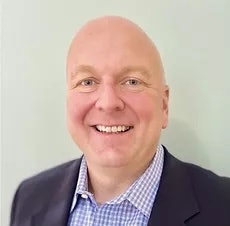 Customer service. On-time pickup and delivery. And even a bright, shiny tractor. Those are a few of the standards shippers look for when searching for a company to carry its merchandise.
That's what the experts said during the Rethinking Carrier-Shipper Relationships executive panel at TCA's Truckload 2022 convention. Those factors are still among the most important despite supply chain and capacity challenges facing shippers and carriers today, they said.
"As the market has become more constrained, we're focused on things like tender acceptance, and ensuring that we have the capacity to move the loads as our demand in manufacturing and distribution has surged," said Steve Hueser, North American transportation director at Cummins. "Typically our go-to is on-time pickup, on-time delivery and really monitoring the tender acceptance – knowing which carriers are doing what they say they're going to do in picking up the shipments, accepting the loads and running the lanes that they win in our annual bids."
Robin Baggs, director of logistics for Home Depot, said those are fundamentals that remain the same whether the market is extremely tight or loose.
"They're going to be extremely important regardless of what the market conditions are," Baggs said. "We really are still measuring the same things. We grade things the same way. It creates a sense of calm in a sea of change and craziness."
Baggs added that part of customer service is living up to commitments, accepting loads the carrier has signed on for and even taking an additional load if possible so the shipper doesn't have to look at alternative – and sometimes more expensive – options. He said competitive rates and trailer tracking are also important. Other things shippers look at, Hueser said, include reliability and consistency, safety and the use of technology to improve safety, as well as reputable history of performance. And increasingly, he said, shippers are looking at carriers that are making strides toward zero emissions as they seek to reduce their CO2 footprints.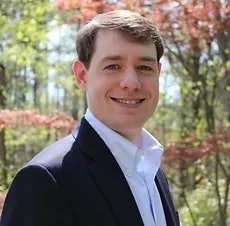 Baggs said feedback from carriers is important, too, so shippers can help their carriers be more efficient, all around benefitting the partnership.
Joey Hogan, president of Covenant Transport Services, said Covenant shippers find it helpful when carriers provide data on pickup and delivery locations, including information on trailer pools and detention times. Hueser said his team reviews feedback every month.
"When we talk about the detention, it's important for the shippers to get that feedback," Hueser said. "We know which facilities where it's happening, but in the minute, in that hour, we need that escalation and … we will hear that. I questioned my team, 'hey, why did someone sit all weekend long waiting to be unloaded? That's wasteful on our side, on your side. Having that feedback loop is really important so we can address it.
"We're kind of in between our facilities and our external partners and carriers. I highlight this to our business partners: you've just spent thousands of dollars this month with trucks waiting to get unloaded, and so we're trying to make it front and center within our organizations as well. But any feedback and things like that really does help, especially with detention, because it highlights inefficiencies in our operation."
Hogan said feedback goes both ways.
He said drivers want information, too, on where they need to go, what facilities can be used and where they can park. He said those small things can go a long way in improving relationships with carriers.
"Don't be bashful because they need that information; they really want to understand," Hogan said. "It's not rocket science. It's just the basic things they need to be able to do their jobs and live. It's not anything fancy."
Baggs said while driver feedback helps shippers improve efficiency, helping drivers understand how they can get into and out of a facility, helps carriers improve efficiency. He said stacking freight can also help.
"Not only will that provide better service, but as we make our carrier partners more efficient, that'll come back to us in them bidding more aggressively on our business because they want to do business with us and they know that we help their bottom line," Baggs said. "That's something I think we can do more of and something I think adds real value."
The three also spoke on driver appreciation efforts from handing out T-shirts and hats and food to improving efficiencies, capacity and turnaround times.