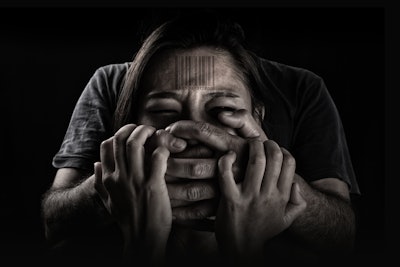 Carlee Russell.
In Alabama, Carlee is like Cher, or Reba.
You don't even need to say the last name. Everyone knows exactly who you're talking about and why. But Carlee's not a generationally gifted singer to my knowledge.
If you need a crash course in who she is, read this.
The short version: Carlee Russell "disappeared" July 13 by all appearances, and from her own account, the victim of an elaborate and sophisticated roadside kidnapping.
Carlee claimed she was headed home shortly after 9:30 p.m. on Interstate 459 in Hoover, Alabama, and called 911 to report seeing a toddler alone on the side of the interstate. She then called a family friend with the same story, approached the child, let out a scream and from there the search was on for clues and for Carlee.
Almost none of this made any sense the minute news broke, but the story itself was plausible, I guess. We definitely live in a world where some deviant would use a child as bait to trap an unsuspecting woman. But on the side of an interstate? I-459 is a busy and well-lit place, even at 9 p.m., and no one saw a toddler roadside except Carlee? There was exactly one report of this wandering toddler: Carlee's.
And no one saw Carlee being abducted, not even the traffic cam that caught footage of her pulling over.
Just more than 48 hours after her disappearance, Carlee showed back up at her house on foot. Her arrival answered a lot of prayers, but since then Carlee's not been willing to answer many questions from police.
In her original account to investigators, the entire ordeal was orchestrated by an unnamed orange-haired trucker that no one but her ever saw and police cannot find or prove ever existed.
On July 24, Carlee, through a statement issued by her attorney, admitted to making the entire thing up. We may never know why; why she would concoct such a wild story; why she would waste the resources of local, state and federal law enforcement and countless volunteers; or why she would waste the time and place so much stress and worry on her friends and family.
The internet is full of opinions of what should happen to Carlee from here, but the only thing I have to say about the whole ordeal (since she claimed to have been kidnapped and held by a trucker) is that last year more than 1.5 million transportation industry stakeholders had undergone voluntary Truckers Against Trafficking training to recognize and report human trafficking and assist authorities in the recovery of actual missing persons. That figure is up 17% from the year before.
With the exception of family and friends, there was likely no group of people looking harder for Carlee than truckers, and certainly no larger group.
For the 49 hours she was missing, Carlee was all over trucker social media. There was a full scale rolling search party going on that she never even knew about. In fact, one of the only eye witness accounts of having seen Carlee pull her vehicle over came from a trucker.
Every industry has its bad actors. There's no doubt a bad dude or two is tooling around in a semi, but Carlee scared the hell out of a fairly affluent pocket of the Birmingham Metro area for two days, and the villain was supposedly a carrot-topped mystery truck driver. It had to be someone, I suppose, and Joy Ride would have been a far less exciting horror/thriller had Rusty Nail been the fish department manager at PetCo.
However, I can't think of any industry that takes a more proactive approach to trafficking prevention and recovery than trucking, and the public needs to know that.
Ms. Russell's story, as far-fetched as most of it is, convinced some people that getting snatched up roadside by a trucker is something they need to worry about, even if it didn't happen to her. The reality is, it's far more likely that they would be found thanks to the help of truck drivers.
"Truckers are now one of the most motivated and well-organized industry groups working on this issue, and their reports have led to countless arrests and recoveries of victims across the country," according to Nicole Moler, former director of the National Human Trafficking Hotline.
Carlee Russell leaves a lot of collateral damage in her ruse, including the people and families who have actually had to suffer through something like this, and the eye rolls people who file future reports will get. But truck drivers aren't going into the mud, nor should they. The general public needs to understand that, with regard to human trafficking, truck drivers are part of the solution, not part of the problem.