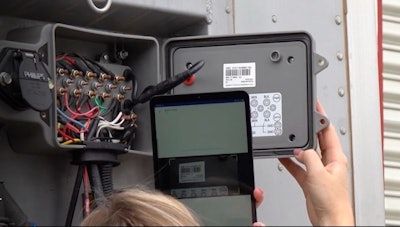 CCJ's technology news and briefs for the week of July 5
EROAD brings in trailer telematics from Phillips Connect
EROAD is offering smart trailer devices, sensors and dashboards from Phillips Connect to its fleet customers that already use EROAD's telematics, safety and compliance platform.
With the addition of EROAD Asset Tracker powered by Phillips Connect, the company says its fleet management platform has end-to-end visibility.
EROAD and Phillips Connect are integrating their systems to have information about drivers, tractors, fleet assets, and geofences from EROAD available in the Phillips Connect interface.
Fleet Complete rolls out new version of AI dashcam
Telematics provider Fleet Complete released Vision 2.0 of its dual-facing dash camera, now with advanced driver-assistance systems (ADAS), edge artificial intelligence processing, driver monitoring (for drowsiness and distraction), and coaching via a companion app.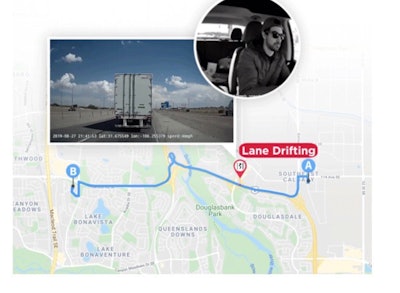 Nella, a Toronto, Canada-based company that distributes restaurant equipment and supplies, is one of the first to use the new technology.
"Our drivers have to be very efficient and careful with their loads, because this equipment is very expensive, delicate – or really sharp," said Rob Nella, chief executive of Nella. "Fleet Complete's Vision 2.0 is a very intelligent onboard solution that adds that extra layer of safety and a heads-up for our drivers on the road to avoid any mishaps that can cost us both financially and in customer satisfaction."
Vision 2.0 works as a plug-and-play installation for any vehicle with an OBDII, 6-pin or 9-pin port. It integrates with the Fleet Complete management platform for clients to access vehicle data, driving analytics and video through a single interface.
CXT Software automates final-mile routing with Wise Systems
CXT Software has a new license agreement to use Wise Systems' AI-driven routing and dispatching platform, making it the first courier technology company to license Wise's software.
"We are bringing to market arguably the most powerful and only AI-driven route optimization for the industry," said Shaun Richardson, chief executive of CXT Software.
Technology from Wise Systems and CXT Software will automatically recommend optimal drivers to assign to orders based on the fleet's capacity and constraints. In addition, Wise Systems and CXT Software will deliver a product suite of last-mile delivery software to help drivers and dispatchers manage distribution operations. Wise Systems continues to expand in dynamic delivery industries, which include parcel and courier, with customers such as Anheuser-Busch and Lyft.
Loadsure expands platform for pay-as-you-go cargo insurance
Loadsure, an insurtech provider specializing in cargo insurance, has updated its pay-as-you-go smart cargo insurance platform with higher limits, broader commodities coverage, and dynamic products — with quotes available in 40 seconds or less.
"The economy is beginning to reopen, and highly targeted freight, like food and beverage, is moving in volume for the first time since 2019," said Loadsure CEO Johnny McCord. "Leveraging AI and automation, brokers, shippers, and carriers can now expand coverage for these high-value loads and protect commonly excluded specialty freight on the fly, all through direct platform access, custom integrations, or third-party platforms."
Loadsure's digital platform has limits of up to $2M in coverage for any single mode of transport and $100,000 for LTL shipments, broader commodities coverage, and products that match the unique specifications of each load available in increments of $10K, which it says help cut per-load coverage costs by as much as 80%.