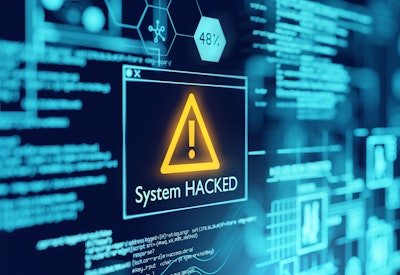 A Russian-born ransomware attack last year shutdown of one the largest fuel pipelines in the U.S. for several days, and with tensions between the U.S. and Moscow growing daily federal officials warn that cyber attacks are likely to rise.
The Colonial Pipeline shutdown resulted in a shock to the U.S.'s infrastructure topped off with a $5 million payout to hackers while serving as another warning that cyberattacks pose ever-present risks.
As of early May 2021, the U.S. Department of Homeland Security estimates a nearly threefold increase in ransomware attacks during the past year. A majority of these attacks targeted smaller businesses. Transportation has long been a focus of attack. Nearly 30% of transportation and logistics organizations reported more than 20 supply chain disruptions via cyber attack in 2020, according to BCI's Supply Chain Resilience Report 2021 – up from just 4.8% reporting the same number in 2019. Across all industries, Coro found the number of cyber attacks is increasing, but transportation stands out as one of the fastest growing sectors with attacks already having risen almost 150% between January 2020 and the end of last year.
A new whitepaper by Polaris Transportation Group (PTG), the 2020 CCJ Innovator of the Year, outlines a strategy it has been successfully using to mitigate these risks.
[Related: Top 5 signs you've been hacked, and what comes next?]
PTG is a cross-border transportation and supply chain solutions company based in Ontario, Canada. CCJ recognized the company as Innovator of the Year for automating the customs process and digitizing freight transactions.
The company started an IT-focused firm, NorthStar Digital Solutions, to handle its own growing IT security needs and those of similar clients.
IT downtime — the real cost of a cyberattack
The whitepaper explores the cost of IT downtime, noting that it isn't limited to specific loss of files or megabits of data from a cyberattack. Costs also can include damage to client relations, finances, employee retention, business growth and more.
Many IT security breaches are "silent killers" with sophisticated technology that penetrates a company's systems before anyone is even aware they've been attacked. Solid techniques, training programs and system infrastructures afford some protection.
[Related: Fleets use layered approach for cybersecurity. Is it enough?]
Organizations like financial and health care institutions handle sensitive data and have spent millions of dollars to proactively secure their platforms and networks. Transportation firms have traditionally not invested as heavily in security, making them easier targets for professional hackers.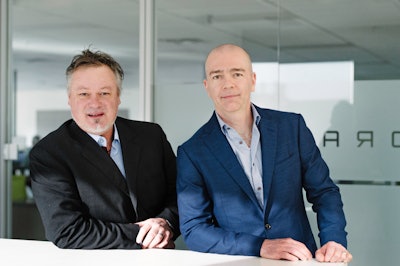 Hackers have recently discovered weak IT security postures in transportation and supply chain verticals. They are targeting organizations to steal data, ransom systems operations, use phishing campaigns to extract funds through fraudulent accounts, or steal passwords and commit identity theft.
Upgrading IT security measures
The whitepaper points out that antivirus protection no longer provides sufficient security. In the present world of digital integrations, IT security requires elevated protection that accounts for connection complexities and accompanying security and preventive tools and measures.
NorthStar Digital Solutions emphasizes that when proper IT security is in place, such as firewalls and whitelisting, employees will notice and may be asking why they can no longer connect to websites they used to be able to.
The company also recommends having someone fill the role of chief information security officer and an IT security group. These roles should be deputized to refuse connections they think will add risk to the organization and its clients.
"All this will cost money and add layers to system processes, but it should be considered a 'must have' in some capacity," the whitepaper notes.
Baseline recommendations for strengthening IT security postures include:
· Add in solid SIEM (security information event management) protection for current system foundations.
· Use end-user training programs for cybersecurity awareness, protection and proactive password management. This goes for all employees.
· Use two-factor authentication solutions — if not for the entire organization, at least for senior-level executives and decision makers.
· Combine security efforts with your cloud hosting solutions providers, which can provide additional levels of protection. The catch is that you'll need to know what to ask for and what you want to spend.
· Set appropriate policies for privacy and systems usage so that these are part of your code of conduct and expectations set for employees.
· Establish a disaster recovery plan for IT security that incorporates a return point objective and a return to operations plan. This should include a fully manual contingency in case all systems fail.
When to call the experts
NorthStar Digital Solutions recommends that every organization determine its own potential risks and security gaps. Those risks and gaps may be difficult to identify, in which case, enlisting the services of a highly rated cybersecurity consulting team will help.
Experts can provide their clients with an IT security overview that shows what's sufficient and provides recommendations to protect against the biggest, most immediate risks. NorthStar Digital advises organizations to take incremental steps to address the whole system once the most critical security holes are filled.
Back it up: the 3-2-1 Rule
NorthStar Digital says the impact of an unplanned IT security event can be limited by having system backups. Technology personnel often cite a "3-2-1 rule": Store three copies of your data on two different mediums and keep one copy offsite. Testing the integrity of backups is critical, the company says in the whitepaper, to ensure that recovery can happen if the backup platform were compromised.
"The problem with most IT disaster recovery plans or business continuity plans is that they are static processes with only vague procedures to back them," NorthStar Digital says. "They're tested perhaps once a year by the person who wrote them, if that."
According to NorthStar, it's wise to move infrastructure offsite and sign a hosting contract. But simply hiring a cloud architect and believing the company will make things safe and secure won't work, cautions NorthStar, because that's a separate role.
"A cloud architect also won't maintain the cloud platform, since they're project-focused; they'll finish the job and move on. A cloud architect will also build your cloud platform with no regard for cost," the whitepaper said.
NorthStar Digital acts as an IT security partner for companies to gain an understanding of their IT business objectives, build a migration plan, and ensure that cloud systems are resilient with multilocation availability. It also secures and maintains those systems 24/7, 365 days a year.
To download a full copy of the whitepaper, click here. The whitepaper was created in partnership with Randall-Reilly, parent company of CCJ.