Technology news and briefs for the week of Nov. 14:
GPS Trackit announces trailer theft deterrent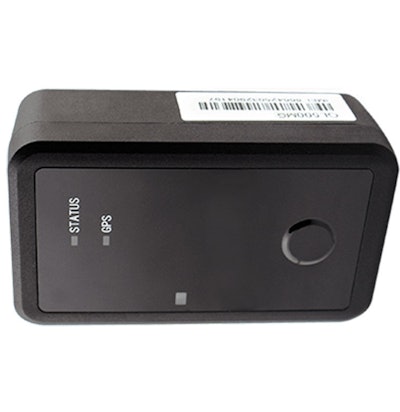 GPS Trackit, a provider of video, fleet and asset tracking systems, has launched a universal trailer management solution.
The GL500MG protects unpowered assets including construction equipment, freight trailers, flatbed trailers, freight containers, generators, tool storage boxes, and recreational equipment.
The unit features a durable, waterproof shell; user update button that immediately shares GPS coordinates; geofences that provide alerts when asset leaves pre-set area; lithium batteries that last 5 years; flexible mounting options; wake up on motion; and tamper detecting magnet.
TruckerCloud debuts instant onboarding
Real-time freight visibility software platform TruckerCloud has launched Instant Carrier Onboarding, giving immediacy to a process that traditionally takes carriers up to two days.
"Setting up a new carrier to track their trucks has traditionally been a challenge," said Spencer Mitchell, CEO of TruckerCloud. "Transportation folks have had to choose between two freight visibility options that weren't ideal. They could quickly set up mobile app tracking, which is imperfect (the driver's phone could be personal property and may not physically be with the truckload) and can be costly (if the app is pinging a cell tower every few minutes). Or they could use an ELD-based system, which is more accurate, but carrier onboarding is typically time-consuming and a hassle."
For carriers new to the TruckerCloud platform, an email will be sent to them asking them to simply choose their ELD from a menu and add their credentials. The connection is instantly verified; truck location data is visible to their customers within minutes. For carriers already in the TruckerCloud ecosystem, they can quickly approve or decline new relationship requests within their account using their existing ELD credentials.
SafeRide acquired by Traffilog
Traffilog, provider of telematics, advanced diagnostics and predictive maintenance services for commercial and passenger fleets, has acquired SafeRide Technologies, artificial intelligence (AI) company in the automotive industry. The consolidated company currently provides telematics and analytics services to dozens of automakers and fleets with hundreds of thousands of vehicles worldwide.
The company will also continue to collaborate with automakers and Tier 1 suppliers across the globe to integrate its AI-based software products into next-generation vehicles.
"Combining SafeRide's AI and deep learning technologies with Traffilog's data collection and management capabilities, as well as its strong customer-base, will enable us to take a huge step forward," said Erez Lorber, CEO of Traffilog, who will remain the CEO of the consolidated company. "Together we will improve our value proposition for large fleets, leading OEMs, and Tier 1 suppliers, enabling them to make data-driven decisions, develop better products, reduce costs, and create new growth engines."
Traffilog will immediately begin integrating SafeRide's VHM platform into its existing solutions and offer advanced AI-based data analytics solutions as early as next year. This offering will include AI-based VHM capabilities to its customers throughout the world with a significant advantage over competing telematics solutions and over standalone AI solutions offered by analytics companies, the companies claim.
"Traffilog's advanced telematics and data acquisition capabilities provide access to valuable vehicle data," said Yossi Vardi, SafeRide's CEO and Co-Founder. "Integrating SafeRide's deep learning and big data analytics technology together with Traffilog's platform enables us to deliver best-in-class diagnostics and predictive maintenance services to vehicle manufacturers and commercial fleets worldwide."