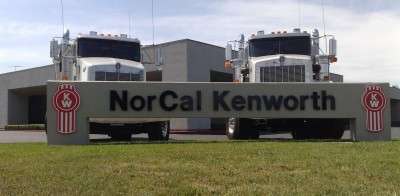 All transportation-related companies are under pressure to reduce not only emissions from the pipe — or smokestack as it were — but other activities that contribute to their carbon footprint and operating expenses. Truck dealerships are no exception.
"Our customers are being asked to change their ways in terms of carbon footprint," says Harry Mamizuka, president of NorCal Kenworth, a heavy and medium-duty truck dealer network based in San Leandro, California. "It would be hypocritical to ignore that."
Norcal Kenworth, which operates four full-service dealership facilities, is on the forefront of many green initiatives. The company was one of the first dealers in California to sell hybrid vehicles and certify its technicians to work on them, Mamizuka says. The dealer was also the first in California to be certified by Westport for the installation and repair of liquid natural gas (LNG) injection systems for diesel engines, he says.
NorCal also worked with Kenworth to help build and deliver a compressed natural gas-powered mixer truck to a concrete company.
"We push the envelop in alternative fuel," he says, noting that NorCal Kenworth also installed 350 diesel particulate filters (DPF) on trucks with funding provided by the Port of Oakland emissions project.
One of the dealer's recent projects to "green" its information systems may not be as visible as these alternative fuel projects. But it makes a difference nonetheless. About two months ago, NorCal implemented Autonomic Software's Power Conservation technology.
By eliminating waste and inefficiency in computer use, the technology reduces energy consumption by up to 60 percent per year, says Tony Gigliotti, president of Autonomic Software. And up to 40 percent of the power use by non-manufacturing organizations has to do with their desktop computing, he says.
With the Autonomic system companies can make decisions on how to power their IT infrastructure and enforce these decisions through central network administration, he says. For instance, you could set up the system to put your desktop computers into standby mode after 30 minutes of non-use.
Companies can achieve savings between $50 and $60, per computer, by managing power consumption, Gigliotti says.
Since NorCal began using the software, Mamizuka says has already seen a reduction in the dealership's utility expenses.