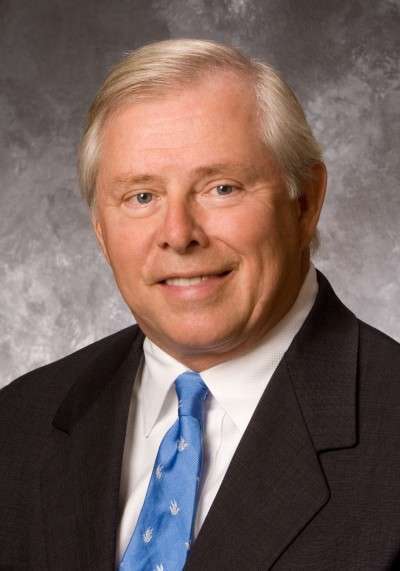 J.B. Baker, president and chief executive officer of transportation company Volunteer Express, has been awarded the Pinnacle Award, the highest honor of the Tennessee Trucking Association, for his lifetime commitment to his company and industry. The award also recognizes Baker's exceptional service as a TTA executive committee member and past chairman.
Baker began in the trucking industry as a salesman with Mason-Dixon Truck Line. There, he gained a decade of experience before joining Volunteer Express in 1982 to start a sales department and worked his way up to the positions of general manager and president. Eventually, Baker purchased the growing company. He since has grown the company to include more than 325 employees and more than 30 locations in Tennessee and across the Northeast.
"When we present the Pinnacle Award, it's a very special honor for a select group of people who have served our state and our industry well," says Dave Huneryager, TTA president. "The word that would epitomize all of the recipients would be 'involvement.' J.B. was a very involved chairman. He was always willing to sacrifice some of his time that that could've been spent on his own company to lead the association."
Baker is only the eighth recipient of the Pinnacle Award since TTA instituted it 16 years ago. Rather than distributing the award annually, TTA chooses to present the Pinnacle Award only when it identifies an individual who has demonstrated uncommon service and dedication to the industry. The first Pinnacle Award winner was Gov. Ned McWherter in 1994, a trucking industry veteran who originally hired Baker at Volunteer Express.
In addition to Baker's role as a TTA board member, he belongs to other boards within the transportation industry, including the National Motor Freight Classification, Tennessee Infrastructure Alliance, Tennessee Trucking Foundation and Truckload Carriers Association.