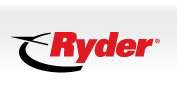 Ryder hosted a U.S.-Mexico Border Security Conference to initiate information sharing between customers, business partners and government security agencies and reinforce its commitment to proactively bring higher levels of safety and security to its operations and those of the customers it serves. The conference, which took place Wednesday, April 7, at Ryder's Transportation Management Center in Ft. Worth, Texas, featured presentations by the U.S. Department of Homeland Security and its component agency, U.S. Customs and Border Protection; International SOS; and LoJack Supply Chain Integrity.
"Long-term security issues along the southwest U.S. border, coupled with a recent increase in violence, are forcing companies that do business in Mexico to re-evaluate their supply chain security practices," says Eugenio Sevilla-Sacasa, vice president and managing director of Ryder Mexico. "As criminals increasingly look to leverage transportation and logistics networks for illegal activity, it is more important than ever for businesses to bolster security throughout cross-border transportation and supply chain operations."
At the event, Department of Homeland Security representatives discussed emerging threats and security trends impacting businesses with operations along the border between the United States and Mexico. Participants also received an update on the Customs-Trade Partnership Against Terrorism (C-TPAT), a joint government-business initiative supported by U.S. Customs and Border Protection. International SOS – the world's leading provider of medical assistance, international healthcare and security services – shared advice on how to develop a comprehensive traveler security program. LoJack Supply Chain Integrity, operators of the Supply Chain Information Sharing and Analysis Center (SC-ISAC), discussed technology solutions to improve security tracking, monitoring and recovery. The SC-ISAC collects, analyzes and disseminates security intelligence that helps the supply chain community and law enforcement protect the supply chain from illegal and disruptive activities such as theft, terrorism and natural disasters.
"Increasing collaboration between government agencies and the private sector is one of the best ways to mitigate security threats against business," says Sanford Hodes, vice president of Safety, Health & Security for Ryder. "We are grateful for the support of the Department of Homeland Security and Ryder's other security partners at this event and are committed to continuing to share best practices and prevention strategies that improve security throughout our operations and those of our customers."