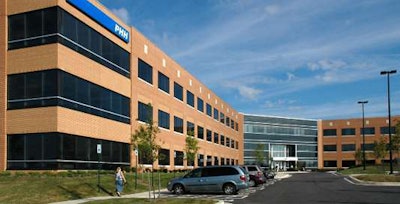 PHH Arval, a provider of fleet management services, recently hosted its annual Truck Fleet Management Conference in Ft. Lauderdale, Fla. The conference focused on a wide variety of topics of concern to managers of private truck fleets.
According to Keith Trumbull, vice president of PHH's truck & equipment services division, truck fleets today are being bombarded with all kinds of regulations, new products and services, competitive and cost pressures, legislation and regulations and more. "Our annual conference for our truck clients was a two-day event that covered these topics," Trumbull says. "The objective was to help our clients understand current and future challenges and solutions, and hear some distinguished speakers who represented all aspects of the truck industry. These experts presented detailed evaluations and recommendations to the conference attendees."
Featured speakers included Jim Meil, chief economist from Eaton Corp., who shared his insights into the state of the economy and its impact on truck manufacturers and fleets; and Ralph Petta, interim president of the Equipment Leasing and Finance Association, who discussed challenges in the equipment financing arena for leasing companies and banks, current legislation and ELFA's legislative activities.
In addition, other truck experts presented or participated in panel discussions on the following topics:
• 2010 truck emissions;
• Vehicle-to-grid technology;
• Truck cargo theft challenges;
• Transportation legislation and regulatory update;
• Information about truck salvage, parts and used trucks;
• Alternative fuel and hybrid vehicles, and;
• Truck telematics technology.