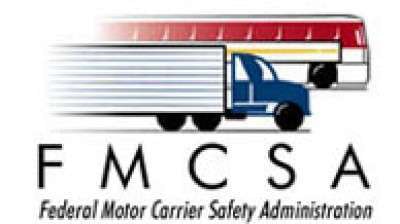 The Federal Motor Carrier Safety Administration on Tuesday, May 11, began its Pre-Employment Screening Program, which allows carriers the option of accessing driver inspection and crash records before hiring.
The PSP provides up to five years of driver crash data and three years of inspection information. Program data is provided monthly by FMCSA's Motor Carrier Management Information System, which is comprised of driver performance data such as inspection and compliance review results, enforcement data, state-reported crashes and carrier census data.
William Quade, of the agency's Enforcement and Program Delivery, described the PSP in a memorandum as "essentially the public access version of the Driver Information Resource that has been available to FMCSA division offices and state enforcement partners for several years."
The agency has contracted with National Information Consortium Technologies, known as NIC Technologies, to provide data electronically to carriers with the drivers' written consent. The carrier must enroll to participate in this optional program, and driver records are protected under federal privacy laws.
Drivers may purchase their own Driver Information Resource record for $10 and are not charged a subscription fee. The system provides drivers opportunities to verify their data and correct discrepancies. Drivers may obtain their own information free from FMCSA by submitting a Privacy Act request.
Carriers are charged $10 for each driver's history and an annual subscription fee of $100. Carriers with fewer than 100 power units qualify for a discounted annual fee of $25 per year.
The American Trucking Associations applauded the PSP's implementation. "ATA has advocated for a pre-employment screening program for the past eight years as another tool to help improve safety on our nation's highways," says Dave Osiecki, ATA senior vice president. "This new program will allow companies to better screen professional drivers they are considering hiring to put behind the wheel."
Osiecki says ATA will encourage NIC to price the new service in a way that ensures that the data is widely available. "Pre-screening helps to ensure that drivers with poor safety records are not allowed to hide their past actions," he says.
While PSP reports only are available from NIC, some third parties have an arrangement with NIC whereby carriers can go through them to order PSP reports along with other pre-employment reports and services such as MVRs, employment history, criminal records and drug and alcohol tests.
HireRight will send its customers a URL from NIC for a driver PSP report. Through this arrangement, NIC will waive the $100 annual fee carriers would have to pay by going direct. Carriers will pay HireRight $10 per report – the same as ordering direct – along with an additional service fee.
First Advantage, which provides background screening services, plans to offer PSP reports so that carriers can get one invoice for all background screening services. Carriers that purchase the reports directly from NIC will be required to use an ACH debit system.
Companies may continue to obtain driver safety performance information by submitting a Freedom of Information Act request to FMCSA at www.fmcsa.dot.gov/foia/foia.htm.
More information is available at www.psp.fmcsa.dot.gov/Pages/default.aspx.