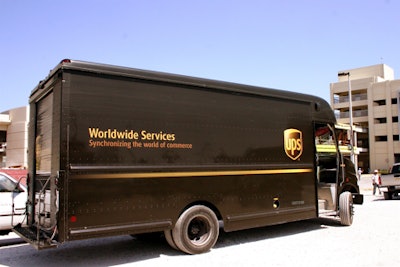 UPS announced enhancements to several technology tools designed to simplify the use of multiple transportation modes and give importers more control over shipments. "Businesses of all sizes count on UPS to bridge the distance between their suppliers and their customers," says Dan Brutto, president of UPS International. "Technology is the key to helping shippers, particularly exporters and importers, streamline their global supply chains."
The technology enhancements, announced Monday, June 7, at the American Association of Exporters and Importers 89th Annual Conference & Expo, include:
• More control for importers and fewer delays of their shipments with UPS Import Control, a new functionality that enables an importer to process an import shipment through their UPS shipping system, specifically CampusShip or Internet Shipping on ups.com;
• CampusShip, which will join UPS shipping systems WorldShip and Internet Shipping in processing air freight shipments in addition to less-than-truckload freight shipments, providing the same easy-to-use interface for both small package and LTL freight shippers;
• Quantum View Manage, a Web-based tool to provide enhanced support for shipper visibility into air, ocean and LTL freight shipments; and
• Self-enrollment through ups.com in UPS Paperless Invoice, which allows small package shipments to clear customs in 92 countries using electronic data instead of error-prone paper forms known as commercial invoices.