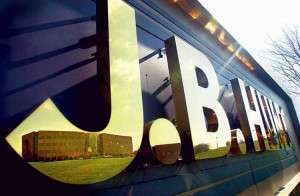 Rair, a provider of risk management services to the transportation industry, announced its selection by J.B. Hunt Transport Inc. for its Comprehensive Safety Analysis 2010 management services. Rair says its program helps carriers manage their roadside inspection data and leverage that data to improve their safety and compliance performance.
"Rair's log auditing and management program has helped us improve hours of service compliance and maintain our industry-leading safety results, and we expect even greater things from Rair's CSA 2010 program," says Greer Woodruff, senior vice president of safety and security at Lowell, Ark.-based J.B. Hunt, who cites customization as a key feature of Rair's program. "Rair has been very responsive to system changes, enhancements and customization that have ensured high levels of acceptance within the organization."
J.J. Singh, Rair president and chief executive officer, says carriers are becoming more sophisticated consumers as they learn more about CSA 2010. "Initially carriers just wanted to monitor their ratings on a scorecard," Singh says. "Now they want to analyze the data to identify the root causes of their violations. They understand how we can help them use analytics to create a competitive advantage."
Rair says it has added more than 100,000 drivers to its CSA 2010 program in the past 60 days.