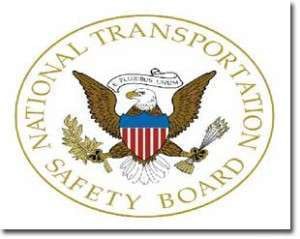 The National Transportation Safety Board will meet Tuesday, Sept. 28, to consider a 2009 highway accident involving a tractor-trailer that plowed into stopped traffic on Interstate 44 near Miami, Okla., killing 10 people. The meeting will be at 9:30 a.m. ET at the NTSB Conference Center, 429 L'Enfant Plaza S.W., Washington, D.C. The public may view the meeting via a live or archived webcast by accessing a link under "News & Events" at www.ntsb.gov.
According to Oklahoma Highway Patrol reports, on June 26, 2009, Donald Creed, 76, drove his tractor-trailer into a line of cars on I-44 that was stopped because of a prior traffic accident. Troopers said Creed, who suffered head and trunk injuries, was solely responsible for the wreck and that there was no evidence he tried to stop.
OHP says at the time of the crash Creed was in "apparently normal" condition with no sign of drugs or alcohol, and he was not using a cell phone. Officials said Creed, who was employed by Associated Wholesale Grocers, had maintained a clean record for almost two decades.