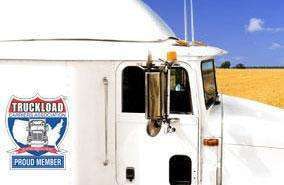 Effective Tuesday, Oct. 5, members of the Truckload Carriers Association now have exclusive access to data tailored specifically for the truckload segment of the trucking industry. Internet Truckstop, an Internet-based freight matching service, will compile the statistics, which will be called "Truckload Trends" and distributed biweekly along with TCA's newsletter, The Truckload Carrier Report.
The idea behind "Truckload Trends" stemmed from Gary Salisbury, president and chief executive officer of Fikes Truck Line of Hope, Ark., who is both an Internet Truckstop customer and a TCA member. Through ITS, Salisbury receives the Trans4cast Letter, a weekly view of market trends within the transportation industry.
"I find their information valuable, but it's not truckload-specific," Salisbury says. "I really think truckload carriers would benefit from having statistics tailored exclusively for our issues, so I approached ITS. They have graciously agreed to provide this valuable data to help TCA members understand what is happening in the industry."
"Truckload Trends" initially will provide market trend information that relates to TCA's three divisions: Refrigerated, Open Deck (flatbed) and Independent Contractors. After several months, TCA will survey its members for feedback on what additional statistics should be tracked.
"The new addition to our newsletter aligns perfectly with TCA's mission to create success for the truckload industry and the communities it serves," says John Kaburick, TCA chairman and president of Earl L. Henderson Trucking Co. of Salem, Ill. "It's another way to help truckload carriers stay current and profitable in a constantly-changing increasingly technical world."