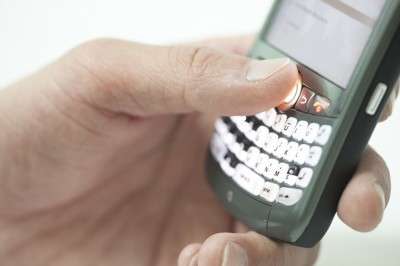 Making good on its promise to curb distracted driving practices, the U.S. Department of Transportation's Federal Motor Carrier Safety Administration has issued a notice of proposed rulemaking that would prohibit interstate commercial truck and bus drivers from reaching for, dialing or holding handheld cell phones while operating a commercial motor vehicle (CMV) in interstate commerce. The announcement comes three months after FMCSA issued a final rule banning commercial vehicle drivers from texting while driving.
The proposal would fine drivers up to $2,750 in federal civil penalties for each offense and disqualification of their commercial driver's license for repeat offenses. Additionally, states would suspend a driver's CDL after two or more violations of any state law on handheld cell phone use. Carriers that allow their drivers to use handheld cell phones while driving would face a maximum penalty of $11,000.
According to research by Virginia Tech Transportation Institute cited by FMCSA, using a handheld cell phone while driving significantly increases the likelihood of an accident or safety-critical event. In particular, reaching for an object while driving triples the crash risk, and dialing a phone number into a handheld phone while driving increases crash risk six times.
"Every time a commercial truck or bus driver takes his or her eyes off the road to use a cell phone, even for a few seconds, the driver places everyone around them at risk," said U.S. Transportation Secretary Ray LaHood. "This proposed rule will go a long way toward keeping a driver's full attention focused on the road."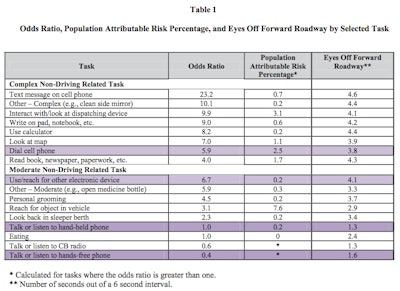 While the VTTI study showed increased crash risks for using handheld cell phones while driving, the same research showed that having a conversation on a handheld or hands-free mobile device was a low-risk activity that only require a driver to look away from the road for a brief period. Recognizing this distinction, FMCSA says "it is not clear if simply talking on a mobile telephone presents a significant risk," and the proposal doesn't prohibit hands-free phone use while driving, as was recommended to the agency by the National Transportation Safety Board.
"We are committed to using every resource at our disposal to ensure commercial drivers and vehicles are operating safely at all times," said FMCSA Administrator Anne S. Ferro. "Implementation of this proposal would help make our roads safer and target a leading cause of distracted driving."
A 60-day public comment period will begin once the proposed rule is published in the Federal Register. The proposal and information about how to submit comments is available at http://www.fmcsa.dot.gov/documents/Mobile_phone_NPRM_12-7-10.pdf