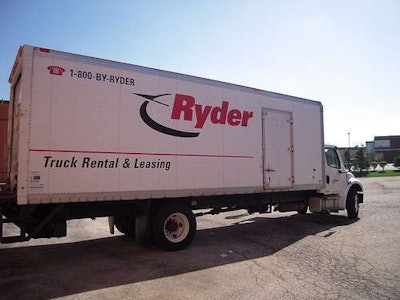 Ryder System on Thursday, Dec. 16, announced an agreement to acquire the full-service lease, contract maintenance, commercial rental and dedicated contract carriage businesses of The Scully Companies Inc. Scully has been in business for 29 years and is headquartered in Fontana, Calif. The acquisition, terms of which were not announced, is expected to be finalized in late January and is subject to customary closing conditions.
"Scully is a well-run and highly respected organization in California and other Western states, and we are honored to have them become part of Ryder," says Greg Swienton, chairman and chief executive officer of Miami-based Ryder. "This acquisition is a key milestone for us, as it significantly expands our current presence in Fleet Management Solutions in key Western U.S. states, as well as increases our customer base in the retail vertical for Dedicated Contract Carriage services."
Per the terms of the agreement, Ryder will acquire Scully's fleet management business consisting of about 1,800 full-service lease units and 300 rental vehicles, and about 200 contract customers primarily served from its six service facilities. These include California locations in Fontana, Sacramento, City of Industry, Montebello, Hayward and an Arizona location in Phoenix. Ryder also will acquire Scully's dedicated contract carriage business, including customers served from 25 locations throughout the western United States.
"We personally selected Ryder as the only company to whom we would sell," says Stephen Scully, the company's president. "They are a world-class organization that is well-positioned and committed to providing our customers with the most comprehensive products and services available in the marketplace and our employees with the best employment options. We are pleased to become part of such a well-respected industry leader like Ryder."