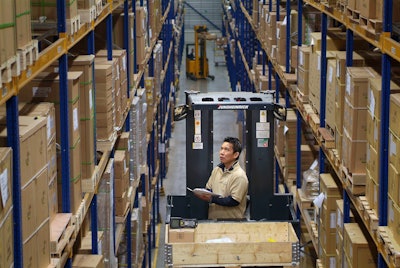 FTR Associates announced Thursday, Jan. 13, that its Shippers Condition Index, as reported in the January issue of the Shippers Update, was hovering near the neutral reading of zero at the end of 2010, reflecting the continuing effects of the earlier pause in the economic recovery.
The SCI sums up all market influences that affect shippers; a reading above zero suggests a favorable shipping environment, while a reading below zero is unfavorable. FTR projects that the SCI will soon worsen significantly due to tightening carrier capacity as the economy reaccelerates and new federal hours-of-service regulations take hold.
In the January 2011 Shippers Update, FTR projects the next surge in truckload rates will come about during the 2011 second quarter as freight picks up seasonally. Less-than-truckload rates, while increasing through 2011 and 2012, will lag behind truckload rates because of more favorable driver hiring conditions. Improving freight growth also will increase freight rates for both rail and intermodal segments as well through 2011 and 2012.
The Shippers Update, launched by FTR Associates during 2010 as a part of the firm's Freight Focus Series, looks at conditions that will affect the cost and efficiency of shipping goods via all transportation modes. The Shippers Update has both history and forecasts for four modal options: truckload, LTL, intermodal and rail carload. The analysis includes the breakdown of total truck and rail volumes into major commodity segments. It also provides historical snapshots of inland water and air freight markets. The freight data is augmented by supporting data covering macroeconomics and the fuel market.